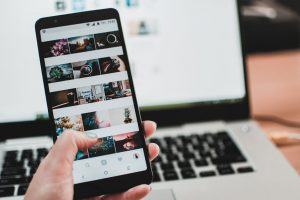 It's no secret that more and more people use social media, despite various awareness campaigns suggesting it's not the best for health if used without temperance. This means it's a rife opportunity for hosting advertisements and targeted marketing, which is why these social media profiles are free to create in the first place. Creating an ID of your presence online is useful to said companies, and therefore, useful to yours.
However, in 2019 you cannot simply target ads at people and expect everything to work out perfectly. It's important to know more nuanced information than that before executing your campaign, as long as you hope it gains the most optimistic impact.
Thankfully, it's essential to note that using social media trends to influence your market decisions can be quite worthwhile, provided that you keep in mind a range of behaviors, activities, and expected norms. This can help you not only market on social media, but market to the people who use social media. There might not seem like there's a distinction there, but there truly is.
Let us unpack this below:
Trending Subjects
In order to make some category of the chaos regarding the millions of videos, images and text posts that are continually uploaded 24/7 to all social media sites, most of these services offer some form of 'trending' section to bring users together around certain topics and keep them in the conversational loop. Twitter has trending hashtags or topics, Reddit has its popular section, Facebook has its trending live stories and Instagram has its browse page. As a business, it can sometimes be efficient to market while using these trends for the most immediate exposure, although remember, this usually has a short lifespan, but can be quite effective if used correctly.
For example, a company selling property in Europe might use the social media hype surrounding a new Brexit development to publish their sponsored content, reminding them that perhaps those who are tired of these events can always find and build a new life elsewhere.
Making Sense Of The Data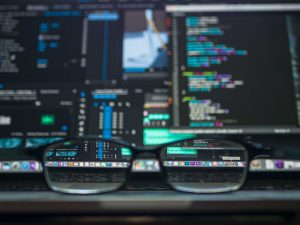 Trillions upon trillions of data points are created regarding millions upon millions of social media users each month. If anything, that's a conservative estimate. This means that as a business, sorting through all of this can get quite tiring to say the least, or sometimes even impossible to paint a cohesive picture with. And, the moment that you might have been successful through heavy effort, social media trends and usage norms will have shifted ever so slightly, once again harming your potential when trying to apply your business approach. This is why it's best to use social listening services to ensure that analytics can be directly reported on, and that a complete big picture can be made.
This not only helps you understand your customers more, but it could also predict their purchasing or browsing patterns in the future. For example, someone interested in video games might also be interested in the latest computer hardware, which would also suggest a need to upgrade a desk chair or desk. When tangential subjects, viewing habits and posting patterns are recorded and cared for, you can find out what your customers need and why they need it, with statistical certainty. 
Then, your targeted social media advertisement is laser-focused. If your prior social media marketing strategy was akin to shooting a target two miles away with a half-rusted crossbow, now it will be as accurate as firing on the same target with a high-caliber sniper rifle, an expert spotter by your side, and hands steadier than the best surgeon on the planet. Used well, it can be that worthwhile.
Setting Trends
Sometimes, social media hype can generate its own buzz. This can be akin to directing the flow of water rather than letting the waves push your business around. We all understand Wendy's, a famous fast food restaurant in the United States, has received massive praise for its loose Twitter social media policy. By employing irony, tongue in cheek posts, and 'roasting' the competition through replies, they have gained much natural attention through free likes (which show up on other's social media feeds), retweets, and even news coverage.  If you had to put a dollar amount on what comparable social media marketing techniques might show, you would likely be stunned at how effective this can be.
When you are proactive about setting trends and trying to gain attention through careful yet often quite humorous or directed copy, you can truly gain the engagement you are seeking.
With this advice, we hope you can better use social media usage trends to influence your marketing decisions.