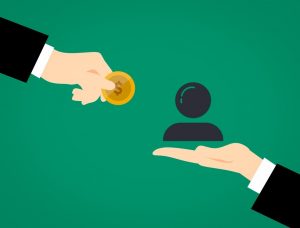 Outsourcing is becoming increasingly commonplace. For many businesses, working with external agencies, partners and individuals can help to boost efficiency and productivity while also saving time and money. In this guide, we'll discuss how to make outsourcing work for your business. 
Choosing what to outsource
One of the most crucial decisions to make when outsourcing for your business is what to outsource. There is no universal guide or instruction manual to follow, and you will need to decide what to outsource based on the type of company you run, the size of your team and the skills you have access to in-house, and your primary business objectives and goals. 
Every business has unique requirements when it comes to outsourcing. To ensure you make the right decisions, it's vital to consider the elements, tasks and services that underpin the day to day running of the business. These jobs should be undertaken by your core, in-house team. Outsourcing should provide access to skills and services you don't have on-site and free up time and resources to devote to priority tasks. If you run a medical practice, for example, you could outsource marketing to drum up interest and increase client numbers, cleaning to ensure your clinics meet the required health and hygiene standards and bio hazardous waste pickup to manage medical waste collection and disposal. Your team will then be free to concentrate on treating patients and handling calls. For a retailer specializing in clothing, it's an excellent idea to outsource digital marketing and accounting. A busy sales and marketing agency may benefit from outsourcing IT support. Always make sure that the decisions you make will drive your business forward and enhance the service you provide for your customers. 
Deciding who to work with
Another key factor when discussing the success of outsourcing is making the right decisions when it comes to who you work with. Try to be as rigorous and exacting when you meet with agency representatives and freelancers as you are when you hire members of staff for your team. The people you work with will represent your brand to an extent, and it's important to ensure that you trust them to do a great job and to provide an excellent service. Take time to meet people, discuss ideas, view portfolios and examples of previous projects and case studies and compare quotes and offers. Look for companies that offer bespoke, customizable solutions and services, and read reviews and testimonials. 
Many businesses can benefit financially from outsourcing but this might not always be the case. It's wise to go into negotiations or meetings with a budget in mind and to research prices in advance. Search for businesses that cater to companies within your industry and offer solutions that are pitched at the right price point. 
Outsourcing can help businesses of all sizes to access skills and services they don't currently have on their team. If you're thinking about outsourcing for your company, take time to think about what to outsource and find the best partners and agencies to join forces with. Outsourcing should save you time and effort and enable your core team to focus on tasks that are fundamental to the smooth, efficient day to day running of the business.