Featured on

Meet Mr. Fortunate Investor & Mrs. Prudent Parent

Meet the Fortunate Investor and Prudent Parent, the husband and wife duo who can help you or your kids start off on the right foot in all matters money. Mr. Fortunate Investor brings an MBA and 20 years of professional experience as an entrepreneur, banker, and executive in the financial services industry. Through recessions and boom times, in the city and small towns, he's seen who gets rich and who goes bust, and it's his job to know why. Mrs. Prudent Parent understands children's behavior both as a clinical psychotherapist and as a mom. Her clinical expertise is the alchemy that turns simple lessons on money into lifelong habits that form the basis for a successful family and financial future.
Most importantly, we would like to say thank you for coming to the site. I, Mr. Fortunate Investor, have always been passionate about technology, personal finance and investments. I found it alarming how little even the most educated people know about personal finances. Fortunately, pun intended, it lead us to create this site.
I have had a long and fulfilling career as a finance professional. Yet, I actually started my journey in tech startups at 16 years old. Eventually, I was lucky to be a young man at the dawn of the dot com industry and even ran websites during the dawn of the internet.
I am married to Mrs. Prudent Parent, have two kids and live in Chicago. I earned an M.B.A. and a B.S. in Business. In my free time I enjoy spending time with my family, investing, and sports. 
–The Fortunate Investor
Our philosophy on building long term wealth
Make A Financial Plan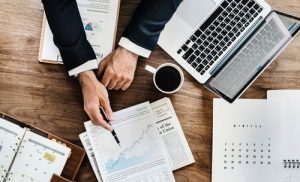 A financial plan is a tool to aid in difficult decisions. Especially when it is your personal finances or investments. A plan can act as a guide to keep you out of trouble and on track. It can even evolve over time. However, most people do not have a plan. So, don't worry if you don't have one. But, it is good to at least think about financial concepts and principles. Which are broader and easier to create for personal finances or investments. Start by getting your finances back on track.
A key observation to remember. Successful investors build long term wealth. One observation is that successful investors build long term wealth. How? You might start with a side hustle, blogging, freelancing or starting a business.

Build Financial Literacy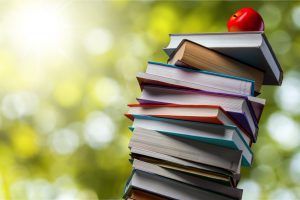 Next is a concept to get you started in the right direction. It is also particularly useful if you are in your 20s, and 30s.
First, you save to invest. Then, you invest to save. Finally, you can be on your way to creating financial wealth.
The goal is to not just make a few bucks but a sustainable financial life. Many successful investors are in their positions from reading to refine their craft. This refers to those that create generational wealth. Enough for…well, you get the point. But how did they do it? Fortunate Investor covers saving, investing, making money. managing debt, taxes, retirement, business and family & money. Yet, The Fortunate Investor emphasizes building a sustainable financial foundation.
Saving to invest and investing to save are not get rich schemes. Although, many still try those. In time, they fall short of meeting their goals. Believe it or not, slow and steady is a tried and true approach. It is also one of the best ways for you to create wealth. The good news is it isn't just the savvy investors who create wealth.

Save to Invest + Invest to Save = Lasting Wealth
That is why you should make sure you build your own wealth! But you may have to master how to save first. Utilizing the save to invest approach you may then learn to invest. At this point, you will be able to make money using your saved cash by investing it. How do you make money? You will allow your cash to work for you. Which then leads to a sustainable and consistent way to create wealth.

Long Term Wealth = Financial Security = Do What You Enjoy
Unfortunately, it is just when someone thinks they hit it big that things unravel. It sounds scary but it happens a lot. But don't worry too much. You will save, be responsible and live with yours means. Most importantly, you will have your money work for YOU. One of many themes throughout this site is to invest to save. So, not surprisingly, it is more powerful when you start investing in your 20s or 30s. You can even start by micro investing. An early start allows you to withstand short-term market swings. However, the real power is from compounding interest getting rolling. 
What to consider when investing
What does this mean for a shareholder? Well, when it comes to selling your stocks first check the current price. The method would be to sell the stock when it reaches a reasonably high price in the market and then buying it back when the price falls. This can be profitable but make sure to check whether the fundamentals have changed before you make this decision. 
What if you are a potential investor? Look at the current state of the stock, and see if it might be a better option to wait. If the stock has overstepped its true value, then yes you should wait. This means there is currently no profit from mispricing. Although, if the overall outlook for the stock is positive, this shows that it is worth indulging in other factors and getting the advantage on the next price drop. All of these factors help contribute to the question of whether or not it is one of the best stocks to buy right now.
Check out Fortunate Investor's printable free money to help start your children learn about money.
Remember, savvy investors build long term wealth. Be smart. Enjoy what you do and do what you enjoy.