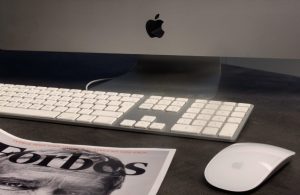 The thought of earning a little money on the side is something that naturally appeals to millions of people up and down the country. Side hustles are seen as the perfect solution for a growing number of entrepreneurs. It avoids many of the risks related to launching a more traditional business and buys a little time. While the pressure for instant results may not be the same, you still need to focus on success.
Here are 10 ways to do just that.
#1. Do Something You Love
Everyone loves making money, but it's equally important to work on something that you feel passionate about. This is particularly true when you don't enjoy your current form of employment. Whether it's starting a photography business or teaching basketball to kids on the weekends is up to you. Turn your passions and hobbies into a side hustle to ensure that it doesn't even feel like work. This can make a world of difference in those early moments of hard work for small returns.
When the venture eventually becomes your primary source of income, you'll be living the dream.
#2. Avoid Going It Alone
Running a business is far too much work for one pair of hands to handle. Try doing it while juggling another job and other life commitments for guaranteed failure. Thanks to modern tech, hiring freelancers and contractors is easier than ever. In fact, assembling a winning team can be achieved from the comfort of home. Better still, they can even work from remote locations to help drive your venture to success. Aside from utilizing your time well, it lets you embrace multiple skill sets.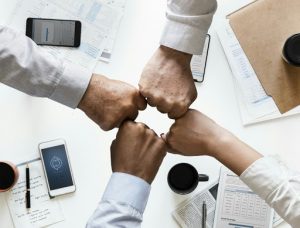 The fact that this will be a far less stressful way to handle your side hustle is a bonus.
#3. Think About Registrations
When starting a business, the registration process is one of the most significant steps of all. A side hustle should be no different. Not only will it help you stay legally complicit and work with confidence, but it may alter the financial situation. If the business is a non-profit operation, for example, it may gain grants and tax exemption. Even if the venture is a for profit one, the registration process has the potential to have a hugely positive influence.
An official registration can put you in the right frame of mind to attack the business operation too.
#4. Don't Waste Money
If the business is going to start life as a side hustle, it's likely that the revenue will be limited for some time. Therefore, the need to make your capital work harder is even greater. Registering a virtual office address allows you to gain visibility while also working from home. This can cut the costs as you'll already be paying for broadband and other features. If you need a store to sell items, a popup solution is ideal for financial and creative reasons.
Keeping a close eye on the overheads is also a great habit to embrace for the long haul.
#5. Go Online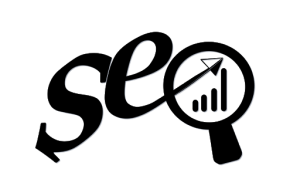 A large percentage of side hustles are localized businesses. Even so, you cannot ignore the need for a strong online presence. If you're not an expert in the fields of SEO or social media, it's vital that you embrace the help of someone that is. After all, most consumers use their smartphones to search for companies and interact with local brands. This can be key for generating traffic to the company and also gives you a 24/7 link to customers.
Given the fact that you might not be able to run the business 24/7, this is a significant factor.
#6. Embrace Outside Help
It's easy to fall into the trap of assuming that it's your business versus the world. However, not everyone has to be a competitor. In fact, it may be possible to leverage success from coat-tailing other ventures. Of course, it will need to be a mutually beneficial agreement, but their support in marketing and productivity can work wonders. Meanwhile, private investors will have a financial incentive to actively help the business grow too.
Your network is especially in those early phases. Embrace it.
#7. Know Your Audience
One of the most common mistakes in business is to be too generic. This can cause problems for full-time companies, but at least they have a better chance at correcting it. When operating a side hustle, you cannot afford to make mistakes in this aspect. Getting to know your place in the market at the earliest stage can promote quicker growth. Aside from gaining the initial conversions, it'll go a long way to keeping clients happy.
This information will guide many facets of the side hustle business.
#8. Get Organized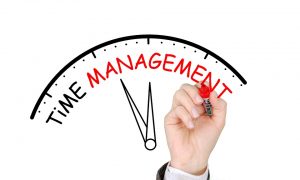 Managing your time is arguably the hardest challenge of all. With the right smartphone Apps, it's possible to turn commuting to your normal work into 'business time'. Likewise, if you have a clear schedule that allows you to juggle all aspects of your life, you'll be far happier. This happiness will encourage you to stick with the side hustle and will naturally boost your quality of life. In many cases, it will actively boost productivity when working on the side business too.
Great organization is at the heart of every successful venture. Yours should be no different.
#9. Protect The Business Early On
It makes sense to protect your business by investing in CCTV and digital security. Perhaps the bigger threat, however, comes from intellectual theft. If your ideas are great, big brands may try to steal those innovations. Taking out the right patents ensures that any success can be maintained. Given that your goals are ultimately focused on the long-term ambitions, this is arguably the most important step of all.
If nothing else, the emotional reassurance is telling on a daily basis.
#10. Believe In Yourself
It may sound like basic managerial inspiration talk, but a positive mental attitude will have a huge impact. If you believe in the venture, that positivity can spread to employees, investors, and customers alike. Do not underestimate its importance.