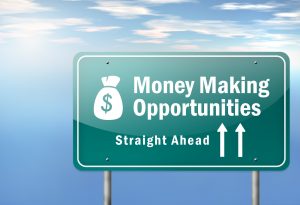 Pew researchers found that 25% of Americans lost their jobs due to Covid-19. Half of those individuals were still unemployed in September.
Financial stress is high. Millions are scrambling to earn money from home during the pandemic. Are you one of them?
If so, then you might be considering joining an MLM.
Desperate times call for desperate measures, but are multi-level marketing businesses legit? Can you earn a living wage by participating in an MLM? Read on to get informed.
How Multi Level Marketing Works
Are you considering joining an MLM business? If so, then you were likely approached by a representative. This fact is crucial because that's how MLM participants make money — they recruit others.
First, a business creates a product or service. Then, they recruit salespeople to market and sell that product. That person earns a commission on the products they sell.
To earn a decent revenue, you'll need to recruit other sellers. As the sellers beneath you push their product, you earn a commission, too. Keep in mind that the person who recruits you will make a commission on your sales.
Common Types of MLM Businesses
At its core, MLM works when individuals make revenue by selling products. There is a multitude of legitimate MLMs out there. Here are some of the most common ones:
Avon
Herballife
Amway
Tupperware
Mary Kay
LuLaRoe
Scentsy
Keep in mind that none of these products claim to help you make six figures a year. You won't be able to make a living wage without putting in the work.
How To Identify MLM Pyramid Schemes
Multi level marketing has a bad reputation. It's often associated with pyramid schemes, which are against the law. You can identify pyramid schemes by looking for three red flags:
Sub-par, defective, or faulty products
Income isn't based on the sales of the product
A focus on recruitment rather than sales
Are you looking to verify a specific MLM product or group? If so, then browse through the Get a Grip America Blog for in-depth reviews.
Can You Earn a Living Wage With MLM?
So, can you earn a living wage with multi level marketing? It's possible, but it's certainly not a get rich quick scheme.
You'll need to research the company and feel confident in its products. Then, you'll have to put in a lot of time and effort to sell, network, market, and recruit others. If you're dedicated, then you could earn a living through MLM.
Get Rich Quick or Die Trying?
Earning a living wage takes hard work and dedication. It shouldn't cost you money to make money, though. Now that you're equipped with the knowledge, you can make an informed choice about MLM groups.
Are you looking for more important finance tips to help you thrive in 2021? If so, then you already know we've got the latest right here! Learn how to save money, get out of debt, and more by reading more on our blog.