Quick Estate Liquidation 101: The Ultimate Guide
If you've got a lot of money tied up in asset and needs cold, hard cash immediately, estate liquidation is your best route. Click here to learn how to do it right and do it quickly.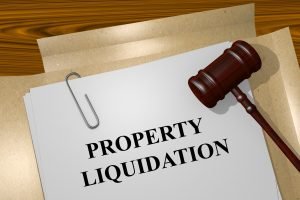 Estate liquidation is often a solution to accumulated debts or to get some cash for spending. For instance, you can decide to sell some business assets to pay for your children's education if you are in a financial crisis.
Assets are your valuable possessions. Liquidation of assets in simple terms is selling off your assets or converting them into money. It is a legitimate way of increasing your cash in hand.
Estate liquidation is probably the most well-known method of overcoming bankruptcy, but it can be quite intimidating. The court appoints a trustee who evaluates your situation and determines what can be sold to clear your debts. Bankruptcy law, however, can protect you from losing everything, or anything at all.
The method of liquidating an estate may vary depending on whether you are selling everything or you want to spare some properties. Other factors include the location of the estate and how quickly you need the money.
There are several options to consider when liquidating an estate. Here are nine ways.
1. Conduct an Estate Sale
Holding an estate sale can be time consuming and tiresome. The process demands excellent organizational skills and labor to prepare the sale. A professional estate sale agent can take you through the procedures and provide answers to your concerns. Often estate sales are the result of a death. If you don't have life insurance then the sale of the assets may be the only financial outcome. 
The agent can advise you on whether conducting a sale is your best option. The professionals help with setting up the sale, sorting and organizing items, displaying them, and driving prospective clients to the sale. Some estate sale agents provide valuation and clean-out services.
Estate sales are convenient when you need to liquidate your assets quickly. They are usually over within a few days.
The estate sales agency takes a percentage of the proceeds. However, you should verify the total fees to expect at the end of the sale before hiring an agent.
2. Auction the Estate
Auctioning involves offering goods for sale through bidding. This liquidation option is handy when your time is critical, like when you have to sell before a particular day.
Beware that most auctions fetch a significantly lower amount of money than the market value of the assets. If you are lucky, seldom though, a buyer could bid higher than the estimated price. In a controlled auction, buyers compete in their offers, but there is a base price which every bidder must reach.
Auctioneers must have robust marketing strategies for your estate to attract many prospective buyers. Ask your auctioneers the estimated value of your estate, the amount of time they need for marketing, and the date of sale. Do not forget to negotiate the fees.
You may also consider an online auction. Online auctions are perfect for when selling assets to downsize an estate. An efficient online sale is not as easy as posting an ad. It takes strategy to succeed.
You must take pictures of the item and make a thorough description before setting a minimum price. Once you get a client, there is some extra effort in packing, shipping, and tracking each item.
3. Trade Your Stocks and Bonds
If you are looking to liquidate your estate for quick money, prioritize on stocks and bonds if you have them. These are some of the assets you can liquidate within no time. With an established market which runs every day, you can convert stocks and bonds to cash within in a few hours.
4. Sell at a Consignment Store
You can also try your luck at a consignment store. The dealer usually takes a percentage of the money obtained. Before dropping your items at a consignment store, find out the dealer's rates and timeframe.
Consignment stores usually go well with selected items, which must be in excellent condition. You may have to collect goods not purchased within the prescribed timeline.
5. Ask a Landlord
Some landlords can acquire the assets of a business facing closure. An example of business properties which are attractive to landlords are the assets of a food preparation business. What motivates landlords is the premise is tenant-ready upon acquisition.
The sale is usually quick, and you can get your paycheck soon after you finish the negotiations. The ease of selling estates to landlords depends on the type of business you operate and the assets the buyer will acquire.
6. Set Up a Yard Sale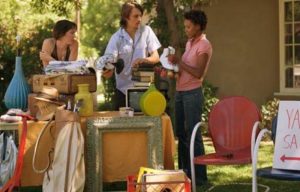 Sometimes people choose to do things by themselves to avoid the fees associated with hiring someone. Performing a yard sale is a good example, where property owners sell items directly to interested buyers.
However, yard sales pose some challenges to the seller. Dealing with the public can be daunting, and you may not know how best to address their demands. You may also be unfamiliar with valuing and end up selling items for far less than their worth. Moreover, some people who prefer yard sales can't advertise properly.
You need to do some research to ensure that you get the prices right. Try to run a campaign for your yard sale through friends, posters, and social media platforms.
7. Look for Competitors
Established businesses take time to get to the top. Business owners have customer lists, e-commerce websites, patents and intellectual property, and social media networks among other nontangible assets.
If you want to exit the business, the fastest way to sell such assets is to approach a competitor or an upcoming startup. The buyer will be happy to acquire the assets because they are potential business boosters.
8. Find a Specialized Real Estate Agent
The real estate market has all characters of people purporting to be real estate agents. Some of them are part-timers making the trade for that extra coin.
If you are to contract a real estate agent to sell your estate, find someone who deals with the niche of your assets. Such agents have links to the active investors in your region, and they have probably transacted with them.
Niche real estate agents broadcast hundreds of emails and calls to potential buyers after assessing your estate. You could find a buyer within a day if your price is attractive.
In real estate sale, the price is a determinant factor in succeeding. Properties can fetch relatively lower prices than auctions, but you get your check much faster.
9. Sell As a Package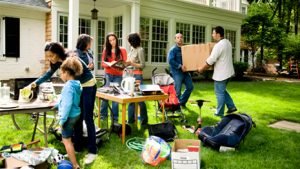 Large estates involve many properties, and selling them can be quite a task. Instead of trading each asset individually, you can choose to combine everything and sell it to cash home buyers. Bundled assets can be in perfect condition and be generating decent revenues, or some dormant properties you want to dispose of quickly.
Buyers of bundled assets are usually international investors, group buyers, or tycoons. However, not so many people qualify to buy bundled properties. If you find one, you enjoy the convenience of concentrating on one sale instead of multiple items.
Points to Consider When Choosing a Method of Sale
Before proceeding with the sale of your property, there are three critical questions to ask yourself.
1. What is the Objective of the Liquidation?
People sell their properties for various reasons. Some are in need of money to spend, while others want to replace outdated things with more appropriate items. When relocating a business, you get a chance to de-clutter and probably sell some of the unwanted assets.
You should first establish the reason for your sale and how urgent you need to complete it. It is then that you will be in a better position to select the most suitable method.
2. What is the Size of the Estate?
Estate sales involving a large inventory are more successful than smaller ones since the variety of assets attracts various investors. Most gated communities and condominium environments do not condone estate sales. You can try online sales and auctions in such cases.
On the other hand, a yard sale works well when selling a few assets or low-valued items. Avoid investing time and make money in methods like auctioning.
3. What is the Value of the Sale?
There has to be an equilibrium between labor and value to obtain maximum revenue. Profits are not always directly proportional to the volume of goods.
The work involved in making a sale can substantially reduce the profitability of the trade. Some products require too much sorting and organizing, efforts which can exceed the value of the assets.
Estate Liquidation – The Take-Away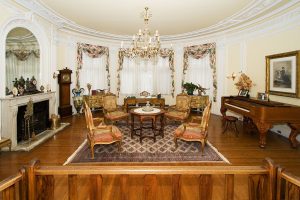 There are many ways of liquidating assets. The speed of estate liquidation significantly depends on the nature of the assets, the size of the sale, and the method of selling used. How you choose to sell your estate also affects the size of your paycheck. 
The commission charged in an estate sale is not the sole determinant of the amount you make from the sale. Some lower agent asking for a small commission may not be well-versed with fetching clients. If the company is not keen on the presentation of your assets, you could lose some of the potential high-value buyers.
An experienced estate sale company can save you the hassle of the estate liquidation process.
Find an insured and bonded agency with trained staff to avoid getting scammed.
You can keep on reading our blog for ways to invest your money.

Latest posts by The Saving Gal
(see all)