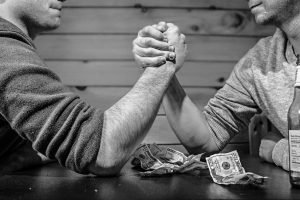 Helping your business slowly begin to be seen as 'strong' is an important consideration to make if you hope to establish your corporate identity among the most competent in your field.
What are the benefits of stewarding this perception, and how is 'strong' even defined in this instance? Well, it depends on how you view business strength. To use, it means being reliable, offering products or services that are relevant to the times, and staying flexible to make changes where necessary. A strong business honors its promises to clients and other businesses in their B2B network, as well as offers a clear vision for the future of their firm.
Why should you hope to be seen this way? Well, doing so helps customers trust you, and fosters brand loyalty. It allows the best people to desire working for your firm. It affects your bottom line in more ways than one, mostly for the better. It also helps you become the de facto name of an industry, such as how 'Spotify' has become synonymous with the act of streaming music, just as 'Googling' has become the more convenient method of 'searching online.'
Here are some tips to help you:
Presence
A business that is in continual dialogue with it's clients, both online and offline, can be considered strong, as it will be seen as willing to take problems head on and try to resole them. This is an essential part of running a business in a competent fashion, and so it's important to hire at least a few employees to manage this. Through the use of social media accounts, live chat support options, and continual updates celebrating your community, your efforts in staying present in the industry will be undeniable. For example, see how Wendy's or Discord often promote themselves indirectly via Twitter by maintaining a constant dialogue with their customers. It is important to have social media as part of your overall branding and marketing strategy. They need to me interlinked and there should be common theme between them. Branding is both offline and online and across platforms in this day and age and social media should not be ignored.
Strong Branding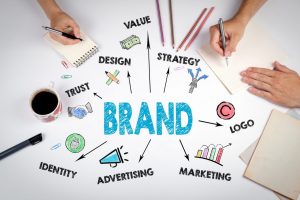 Uniform branding can help a business seem cohesive in their output. If they lack strong branding with minimal but strong colors, excellent logo design, a clear and concise personal business statement as well as constant custom branding through products and merchandise, a business may not seem like they have as much stature as they could, as you will seem unprofessional and unkempt, much like an office employee who neglects to tuck in their shirt. It can be worth using corporate identity management suites to help you both ascertain and begin to design your own strong branding, and as such impress that on the society around you. Just think how everyone knows the McDonalds or Coca Cola logo. That's the direction you should be aiming for.
Relevance
Even strong businesses with a great product offering can be seen as weak if they aren't with the times. For example, consider Electronic Arts, one of the largest video game publishers in the world. Even they have started to neglect relevancy with the times thanks to controversial business practices surrounding the exploitative monetization of the consumer. Small publishers, offering great business practices as a response to this outrage, have started to look like the future, while a giant such as EA are starting to suffer under their own weight. Be sure to stay relevant with the attitudes of the times, and you'll look strong even if you may not be.
With these simple tips, your business should stay perceived as strong year after year, provided you are happy to make adjustments to your output now and again.
Latest posts by The Fortunate Investor
(see all)