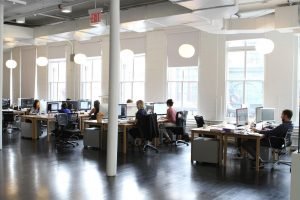 Startup companies are kind of like muscle cars.
They are simple, have a ton of ambition that is ready to launch them forward, but they end up spinning their wheels, going nowhere fast because they have not grip. This grip comes in the form of having no solid plan on how you can grow. This does not pertain to your business plan, but rather how you will logistically execute that plan. You could have written down in your plan, get investors on board by the 2nd year but how you go about it is the hard part.
How To Get Started
Do you go to business events, in the hopes of meeting someone?

Are you seeking out investors through companies that offer startup companies and investors a bridging meeting?

Do you know someone who knows someone?

How do you manage your time?
This is where the complexities lie and unfortunately, it's where so many good startup ideas and businesses fail.
Working Together
A startup company in a garage has a certain charm to it. It's the underdog mentality that makes us think that working from your basement or garage is cool. However, if you have been up and running, to the point that you may have 10 people altogether in your company, working in dark and cold car parking space isn't ideal. For one it's not going to be motivational to all ten of your employees. Not everyone has the mindset of clawing their way up, as students with college debt want to feel as if they are working for a worthwhile company. Here https://novelcoworking.com/locations/indiana/indianapolis/circle-tower/ you have options that so many startup companies crave for. A shared office space, suite options, cheap prices, vibrant atmosphere and the ability to mingle and communicate across different industries. 
Meeting outside work
A startup is the underdog, it is the one that is trying to punch up to the giants, it is where the trench warfare of business really heats up. People who work in startups need to feel as if they are part of a team, or even a gang of people. It's an us against them mentality that often helps people that aren't getting paid very much, but one day hope to be more successful than their rivals, that keeps them going. So, have meetings outside of work. Go to a bar together, go on holiday together, visit theme parks, and dine out in restaurants as a team.
A Soft Hierarchy
It's practically impossible to not have a little hierarchy in any line of work. The leaders and dedicated people tend to be in higher positions of pay and power. But in a startup, you need to exercise this hierarchy in a softer more hidden manner. Everyone is working long hours, and doing far more than a normal worker would do, so take it easy on them. Don't be too forceful with who is in charge of who, allow your managers to have a closer relationship with their subordinates than they would otherwise have.
Startup Culture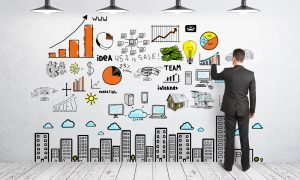 Anyone can literally make up a half-decent business plan that has a vision, a humble yet logical conclusion on how you will grow. The hard part is putting all of it into action. Meet outside of work to form a stronger cohesive bond, so when times get tough, employees are less likely to abandon ship.
This will help you re-enforce your startup culture while bringing everyone together. Don't forget that ideas can be great but executing those ideas into an operating business is difficult. You will need a diverse group with excellent general skills to execute a broad scope of responsibility. The culture and leadership that shapes a startup is at the core of the company's success and should not be overlooked before and during your startup journey.