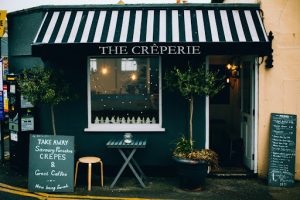 When a natural disaster or other unforeseen event forces you to move your business, it can be a daunting task. You have to start from scratch in a new location, with new customers and a new landscape. However, you can rebuild your business and make it thrive in its new home with careful planning and execution. Here are five tips to get you started.
1) Hire A Team To Construct And Build Your Store:  
When you are forced to relocate, you mustn't try to do everything yourself. You will need a team of experts to help you construct and build your new store. This team should include an architect, a contractor, brick and concrete services, and an electrician. Hiring a team of experts will ensure that your store is built correctly and according to code. It will also save you time and money in the long run. If you try to do everything yourself, you may make mistakes that could cost you dearly later on. 
2) Get The Word Out About Your New Location: 
One of the most important things you can do when you relocate your business is to let your customers know where you are. Make sure you have plenty of signage and marketing materials that list your new address and directions to your store. You should also consider sending postcards or flyers to your customers announcing your move. If possible, offer a discount or special promotion to entice them to come to visit your new location. And don't forget to update your website and social media profiles with your new information! 
3) Find The Right Suppliers: 
When you move to a new location, you will need to find new suppliers for your business. This can be a challenge, but it is important to take the time to find suppliers that are reliable and offer good quality products. You may have to do some research online or ask other businesses in the area for recommendations. Once you find a few suitable suppliers, build relationships with them and let them know that you are counting on them to provide you with the best possible service. 
4) Train Your Employees: 
If you are moving your business to a new location, you will need to train your employees on the ins and outs of the store. This includes everything from using the cash register to where the products are located. You should also provide them with a store tour, so they know their way around. If possible, try to hire employees who live in or near the area, so they are familiar with the layout of the town or city. 
5) Offer A Grand Opening Sale: 
When you are finally ready to open your doors in your new location, make sure you let your customers know! Hold a grand opening sale or event to attract attention and foot traffic. You can also use this as an opportunity to introduce your new employees and give out store coupons or discounts. 
These are just a few tips to help you rebuild your business in a new location. With careful planning and execution, you can make your business thrive in its new home. So don't be discouraged – get started today and see what you can achieve!