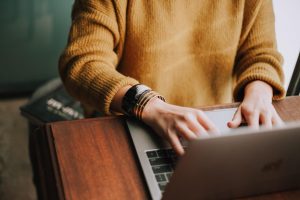 When launching a business, there are many complicated issues to figure out. Not only must you establish business plans that lead to growth, but you must also enact contingency plans that will save your business if things are off-kilter. Between controlled growth and ample marketing efforts, it can be easy to forget about the qualities that will help you succeed in the long run. When you are caught up in the nitty-gritty details of business decisions, you may forget the things that matter the most. In this article, we will share six things to prioritize as you launch your startup.
1. Culture
Whether you have six employees or 600 employees, the culture of a brand is critically important. In a remote environment, you can establish culture by investing time in getting to know team members. In a physical office, you can host events and gatherings that give coworkers a chance to intermingle with one another.
2. Diversity
Diversity is a very important component of a healthy work environment. When you prioritize diversity, you have the ability to glean insight and knowledge from people who have different backgrounds. This priority to practice inclusion can help develop a reputation for your brand.
3. Branding
When making a name for your company, it is important that you develop a streamlined aesthetic throughout every step of the process. Whether you are talking or writing about the company or products, use a language that is concise. When developing slogans, logos, and content, make sure to use similar color schemes and themes. When you have a consistent brand, you are more likely to gain momentum.
4. Marketing
Many companies skimp on their marketing efforts in order to save money. Unfortunately, this decision can have major implications. Marketing is the single most important thing that a company can do to raise awareness of their brand and services. Whether you facilitate word of mouth marketing or digital campaigns, these initiatives are vitally important to overall success.
5. Transparency
Most people are aware of the risks associated with working at a start-up. From selling into the public sector to failure, there are many risks and rewards associated with a job in this industry. Since there is a volatile nature to the startup culture, it is important to be transparent about all of the success and failures that you are experiencing. This transparency will develop trust, honesty, and ownership among all employees.
6. Quality Partnerships
As a new brand, it is important to develop partnerships with reputable companies that will advocate for your business. These partnerships should sign with your mission, vision, and values. In addition, they should be in a relevant industry. The rapport that is developed by these partnerships will expedite your growth.
Summary
When at a startup business, employees often have a significant amount of input into the direction of growth. Since there is an "all hands on deck" mentality, people from all departments are able to collaborate. For this reason, it is important to have a brilliant and diverse team that can bring unique ideas to the table.