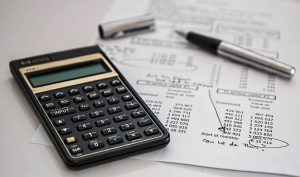 Profits = income – minus costs! The eternal struggle of all business owners! Indeed, to increase profits most businesses do everything in their power to bring in additional income. However, if we move across to the other side of the equation you will also see that profits can be increased by lowering costs as well. Luckily, this is a topic you can read all about in the post below. 
Buy smart 
First of all, if you want to cut costs in your business you will need to buy smart. This means thinking carefully about what you need, as well as using smart tactics to reduce the costs involved. 
One such tactic is to buy things in bulk. This can save you money because you will be paying a unit price, which means you will get more bang for your buck. Alternatively, consider buying bigger ticket items like equipment second-hand. Indeed, many specialist websites offer used machinery for sale at a fraction of the cost. Therefore allowing you to get the items you need, without breaking the bank. 
Negotiate a good deal 
One of the most straightforward ways of saving money in your business is to get good at the art of negotiation. Negotiation is all about making a deal in which both sides benefit. Therefore if you are looking for a cheaper price on your business lease, try approaching your landlord with the suggestion that you will sign up for 2 years instead of one! Then they can offer you a discount because they won't need to worry about the building standing empty and will be guaranteed an income for that period. 
Remember the essence of a well-negotiated deal is that there is something of value in it for all parties involved. It's not about trying to get one over on the other person, because this makes it hard to deal/ trade with them again. 
Invest in your employees 
Sometimes you need to invest some money in the short term to make savings over the long term. Indeed, investing in your employees is an excellent example of this. For example, by paying out now for things like employee training, good benefits, and fair wages you can help boost morale, motivation, and loyalty. These things then translate into better productivity, as well as better retention of workers in the long term, something that can save you a fortune in recruitment! 
Go green 
There is a lot in the media about going green for the good of the environment, right now. However, what is often left out of the conversation is that businesses can save a packet by committing to greener practices as well. 
The reason for this is that most green practices encourage preserving resources like energy and other supplies to minimize waste. Of course, by using your resources in a better way such as recycling cut-off for packaging, or consuming less energy you will automatically spend less which means going green is as good for your pocket as it is for the environment.