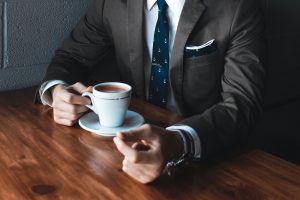 A business leader needs to hit a healthy balance between motivating the team to go further and challenge themselves and offering an achievable and enjoyable career path. 
As such, a leader needs to understand what the right level of expectations is. Expect too little, and nothing gets delivered. Expect too much, and you are likely to face issues that will damage both the productivity and the reputation of the business. Here's what you need to bear in mind about your expectations for your team: 
Increased turnover rate
Having big goals can drive work and efforts. Yet, it's important to identify the steps that lead to success. A leader with big expectations needs to recognize the team's actions all the way through. Before reaching the final goal, there are countless micro objectives that should be identified and rewarded. Failure to acknowledge the hard work that your team delivers is likely to backfire. People are only happy to work hard if they know that it is appreciated and rewarded. A demanding leader who doesn't thank staff will face an increased turnover rate. 
Causing stress & conflicts
High expectations lead to increased stress. As a leader, it is understandable to want to be kept in the loop. Therefore, you can request catch-up meetings or regular information to discuss progress. However, it's important not to let pressure affect your communication. High expectations can lead to anger if you feel that work isn't going quickly or smoothly enough. It isn't uncommon for criminal defense attorneys to handle harassment complaints made by employees who are on the receiving ends of your stress and frustration. You cannot let your business goals affect personal relationships. 
Encouraging sabotage
Sabotage comes from the French word sabot, which refers to the wooden shoes that employees wore as their interrupted productions through various means. Sabotage is a common consequence of high pressure as employees try to cope with their high workload. Someone could turn up late to meetings or save themselves additional efforts with a white lie. Unfortunately, sabotage hurts your business reputation. Yet, sometimes, stressed-out employees have no other coping mechanisms. 
Frequent sick leaves
Long working hours can affect someone's immune system. Exhausted and stressed out individuals are more likely to feel under the weather as a result. They may catch diseases more frequently. Additionally, they may need to take time off to preserve their mental health. Sick leaves, however, cost the company a lot of money. They can slow down productivity and potentially lead the business to miss time-critical deadlines. It's essential to consider working hours to spot issues before they get out of control! 
Reduced creativity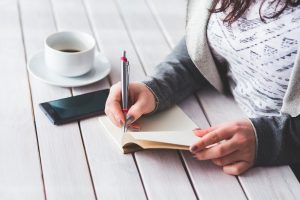 Creativity is a process that can happen when the brain is able to make new connections and develop new ideas. An idea, however, doesn't appear out of nowhere. It is the result of a time-consuming process. Unfortunately, high expectations can drive too much stress, which makes it impossible for your staff to remain creative. Additionally, a demanding leader may not leave enough room for experimentation or idea exchange. 
In conclusion, hitting the appropriate balance in terms of expectations is a tough task for leaders! It's okay to get things wrong as long as you can spot your mistakes on time and correct them. A leader who is afraid to be wrong has too high expectations for themselves and can drive their business to bankruptcy in no time!