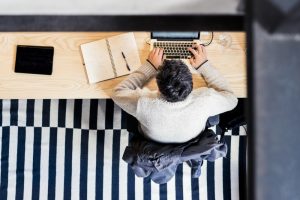 Bringing a new member of staff on board is always a fearful time. Exciting as these new opportunities can be, they also open the way for mistakes, confusion, and even extra workloads.
Given that this is your business, not a trial run, letting new employees loose without much prep or pre-thought can prove a fatal and costly mistake. As well as potentially costing you sales or inciting refunds, a poorly prepped new team member could do enough damage to compromise customer lifetime value. That will lead to more lost profit than you can even account for! And, it isn't even your poor employee's fault.
In reality, it's up to you to take steps to reduce first-day lost profits and make this process easier for everyone. And, we've got a few essential pointers to make sure that you do that every single time you bring someone new onto your team.
#1 – Always assess ahead of time
Interviews are useful for helping you get a feel for an employee's career history and general attitude. Still, they can be next to useless for actually helping you to assess how an employee might fit in the workplace. Too often, employers leave this assessment stage until a team member has already started and, potentially, already caused financial damage. To make sure you don't fall foul to the same mistake, make an effort to incorporate assessments of some kind into your employment processes. 
It may be that you include written assessments surrounding a range of company situations to test how an applicant will react. Or, you could make the most of tech with the implementation of an intelligent pre employment assessment like those offered by Modern Hire. This way, you'll be able to glean valuable insights about attitude and compatibility without adding to your workload. Either way, make sure you're always taking the time to assess suitability before you're already out of pocket!
#2 – Train before it's too late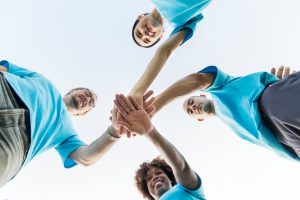 Implementing training before a new employee starts is a fantastic way to ease them into your workplace, ethics, and general ways of operating. On-the-job training will, of course, form the most significant part of their teaching, but simple things like training booklets, videos, and role-plays can all prove invaluable. By setting aside a 'first day' to implement these techniques, you should find that an employee's actual first days runs much smoother than it would otherwise.
#3 – Find someone for them to shadow
The good old first-day shadowing technique isn't exactly new, but it's a step many managers skip due to imagined costs. After all, why would you want to pay two colleagues for one amount of work? Or, should the question be, why wouldn't you? Pairing two colleagues may mean wasting one set of wages, but you can bet that pales in comparison to the money you would lose otherwise. After just one day of shadowing, you should be able to kiss goodbye to first-day fear, and the costs that come along with it.