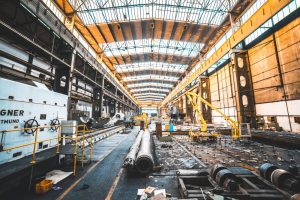 Due to the nature of construction work, it can be one of the most dangerous jobs to choose. To help your construction business to succeed, You simply cannot go for the cheap options when it comes to health and safety in this kind of workplace as there can be devastating consequences. There are several preventative measures that should be put in place by employers to ensure maximum safety and security, but the responsibility is also on the workers to carry out safe practices and keep an eye out for any potential risks.
Training
A construction site is a hazardous environment at the best of times, but when you add a sprinkling of inexperienced employees it can become a whole lot worse. You must have the necessary skills and knowledge to be able to work properly when it comes to operating machinery or building a structure, but without the right training these things simply cannot be fully understood. Many vehicles and tools found within a construction site pose a large threat if used inappropriately, and the safety of every employee can be jeopardized by the mistake of just one of them. There are training courses available for every single aspect of the construction world, but the most important one to look into if you do not know where to start is machine training. If employees do not know how to safely or efficiently operate machines, they are risking their own life, and the safety of everybody around them. Ensuring the correct procedures with regards to machinery is of high significance as mistakes can be fatal.
Protective Wear
The absence of personal protective equipment (or PPE for short) can make any accidents become catastrophes. It's an employer's responsibility to provide workers with the necessary protective equipment, and besides the initial cost of purchase there are zero negatives aspects of making the investment. Hard hats are essentials on any site, as they defend the head against falling objects or debris that might otherwise do some serious damage. For further defense safety goggles, dust masks and shields for the face may also be worn, especially necessary for metal or wood work as during an average days tasks there might be flying sparks or sawdust which otherwise could do some harm. If the working environment is very noisy, employees must be given the option of hearing protection like earplugs or reinforced earmuffs. Often overlooked as you cannot physical see the threat it poses, spending 5 days a week inside clattering and clanging industrial site will cause terrible problems for hearing if precautionary measures are not put in place.
Chemical Safety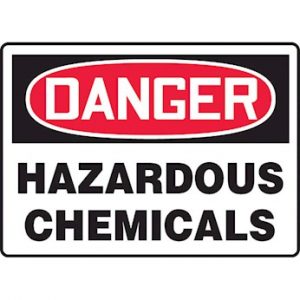 Any accidents involving chemicals really must be avoided at every cost, as the repercussions of these events are catastrophic. Keep track of every single compound used on the site, and whatever risks are associated with them. This way you can plan ahead and put the right system in place to avert any potential crisis situation. This information must then be distributed amongst all employees, along with any training they might need to properly understand the risks involved when working with these materials. Some chemicals may still be released into the air during certain processes, after which they settle as dust if left undisturbed. However, it's unlikely this covering will be left to sit for long with the nature of the work being carried out, so dust suppression is vital particularly for any outside work to prevent any possible spread to civilians. All chemical work should be done in the most controlled environment possible, and all employees involved must be aware of the dangers of malpractice.
Communication
The volume inside the average construction business is often head-splitting. This makes it virtually impossible for workers to communicate proficiently, leading to mistakes and unsafe situations. However effective communication is key to the quality completion of any task, especially those involving teamwork, so employees must have the means to get their voices heard. It's also important for employees on the ground, who are the first to notice any errors or possible warning signs, helping to avert a crisis before it spirals. Workers should be encouraged to blow the whistle on any unsafe practices without negative consequences, as their lives are on the line every day when they come to work.
Machinery Checks And Maintenance
The conditions of any machinery used on a construction site must be well maintained. Noticing an issue only when smoke starts to cloud is a prime example of a terribly unsafe work practice. Regularly checking machines for faults or operating issues is of utmost importance, especially when it comes to vehicles or electric saws and other sharp devices as they can cause the most damage to humans. Most problems they encounter are due to debris or dust getting stuck inside vents or joints, so cleaning them often can help to prevent this. Professionals can be outsourced to complete this task but its still vital that workers carry out their own basic maintenance of machines in order to understand the engineering and process to a higher level.
Clear Signage
Employees are often overloaded with information, which makes it hard to retain absolutely everything. Nevertheless healthy and safety should always be at the forefront of every employees mind during any task they complete, so information and tips for safe practices should be available. Whether this is something as simple as a graphic reminding employees that it's time to put on their hardhats will help to keep everyone in check. If the worst were to happen, there must be clear signs showing the nearest exits routes. Fire doors must be identifiable, and how to get there must be signaled throughout the building or site.
In an industry so prone to risky situations, it's important to consider every aspect of health and safety before starting construction each day. It's the responsibility of everyone on the site to reduce the likelihood of injuries or illness and insecurity amongst employees. By implementing some precautionary measures and ongoing inspections and training, you can ensure that workers are always out of harm's way.