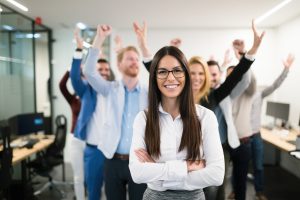 There are over 5.6 million employer firms in the United States, the vast majority being small businesses (fewer than 100 employees).
If your business has employees, you certainly take pride in the fact that you're creating jobs and contributing to the American economy. But are you proud of your employees? Do you take good care of them?
Caring for your employees isn't just about paying them a competitive salary. Its bout ensuring you're positively, either directly or indirectly, impacting almost every aspect of their lives.
No idea on how to implement a holistic approach to employee well-being?
Continue reading to learn how you can effectively invest in your employees.
1. Build a Healthy Workplace Culture
As an employer, it's your job to build a workplace culture that promotes positivity, happiness, and collaboration among your employees. At a time when companies are being called out for toxic cultures, you can bet that no employee will want to work in your company if the culture isn't right.
As such, one of the best ways to invest in your employees is to create an ideal workplace environment. This involves designing and implementing policies that, for instance, promote gender equality and fairness. Your procedures and processes should make it easy for every worker to air their views and report issues.
Another important aspect of a healthy workplace culture is your mission statement. How you craft it will go a long way in helping employees understand what your company is about.
2. Provide Employees with Efficient Work Tools
Ever gone to an office only to find employees sitting behind those old school computers? If yes, you probably felt the pain of working on such painfully slow computers.
Now that you know better, don't subject your employees to the same torture.
Sure, investing in the latest technology can be hard on your bottom line, but the return on investment is worth it. When you give your employees the best tools they need to do their job, they will be more efficient and productive.
Though, making it easier for employees to do their job goes beyond providing up-to-date technology and pieces of equipment. It also involves investing in ergonomic office furniture and designing and office space that promotes productivity.
3. Provide Training and Development Opportunities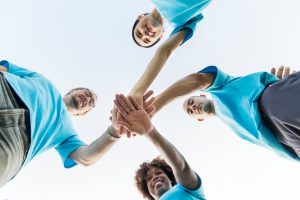 Giving your workers the right job tools alone isn't enough. Of what value is giving an employee the latest equipment if they don't have the skills to use it efficiently?
This is why every employer should invest in the training and development of their employees.
You can have in-house training opportunities, where a resident specialist spends time with each worker, proving personalized training. You can also send employees to external workshops in groups, where they can learn from experienced trainers and consultants.
A big part of providing effective employee training is conducting regular skills and competence audits. This enables your company to identify skills gaps among employees and invest in the right training programs.
4. Wages, Perks, and Benefits
In a recent Glassdoor survey, 56 percent of job applicants said workplace culture is more important than salary. Well, don't take this as a reason to prioritize culture and care less about what your employees are earning.
At the end of the day, every employee wants to earn a good living. At a time when most workers in the United States are living paycheck to paycheck, no one wants a scrappy salary.
Therefore, if you want to literally invest in your employees and increase their satisfaction, offer competitive compensation. No, this doesn't necessarily mean paying them the highest salaries in town. It means structuring your compensation packages in a way that's satisfactory.
For example, depending on the structure of your firm, you can offer employees investment opportunities such as stock options. Or you can offer gradual salary increments and bonuses, which can be hinged on your company's financial performance.
There are also indirect benefits that can count toward your employees' financial wellbeing. For example, offering a shuttle service will ease your employees' commuting costs.
You can also offer free or subsidized office meals and snacks. Speaking of snacks, did you know you can invest in a HealthyYou Vending machine? This will enable your employees to access healthy snacks and beverages within your premises and your company will also make some money off it.
5. Offer Work from Home Opportunities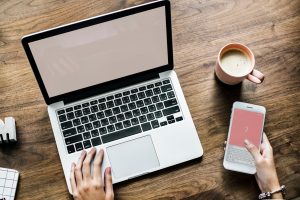 If you're anything like most employers, you want to see your employees in the office, right? You probably have a strict check-in and check-out time policy.
Unfortunately, this policy is quickly becoming outdated. The modern worker doesn't want to spend their entire work time in the office environment. They want to work from home – at least some of the time.
In a Flexjobs survey, 65 percent of workers said they felt they would be more productive at home.
So, what should you do?
As an employer who's keen on investing in employees, this can leave you in a conundrum. On the one hand, you prefer your employees working from work, on the other hand, you want them to have what they feel is good for them.
If you're int this situation, you can offer limited work from home opportunities. Perhaps every employee gets the opportunity to work from home one day per week.
Along with a work from home policy, giving your employees paid vacation time should be a no-brainer.
Investing in Your Employees Pays Off
Investing in your employees isn't cheap, but you have to do it. It's an effective way to up their satisfaction, increase loyalty, boost productivity, and grow your company's reputation and bottom line.
The key lies in developing an investment strategy that strikes a balance between your employees' needs and your company's financial situation. The strategies fleshed out above will give you a solid starting point.
Stay tuned to our blog for more business and workplace tips.