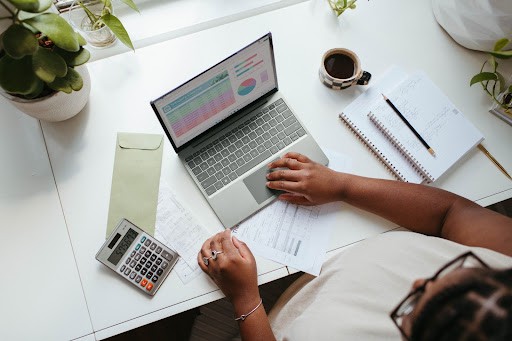 When it comes to business, a lot of things go into making it successful. But at the end of the day, it all boils down to one thing: revenue. Without revenue, your business will eventually fail. That's why it's so important to focus on strategies that will help you boost your revenue and grow your business. This blog post will discuss nine essential strategies for generating more revenue. So whether you're just starting out or you've been in business for a while, these strategies will help you take your business to the next level!
1) Know Your Target Customer:
Knowing your target customer is essential to increase revenue. When you understand who your customers are, what they need and want, and how they want it delivered, you can create tailor-made solutions that will meet their needs and drive more sales. With excellent customer service, you can keep your existing customers happy and attract new ones.
2) Offer value:
Providing your customers with value is key to increasing revenue. This could mean offering discounts or incentives for customers who purchase multiple items, providing helpful advice or tips related to the products you sell, or simply offering exceptional customer service.
3) Develop a Loyalty Program:
A loyalty program is an effective way of keeping existing customers engaged while encouraging new ones to make purchases. By offering special rewards or discounts for repeat business, you'll be able to maintain a steady stream of revenue.
4) Expand Your Reach:
Increasing your reach is an important factor in generating more revenue. Utilizing digital marketing strategies such as search engine optimization, social media marketing, and content marketing can help you increase visibility and drive more sales.
5) Invest in Sales Training:
Sales training can be beneficial in a variety of ways. It helps ensure that everyone on your team understands the products and services you offer, as well as how to upsell customers when appropriate. This can lead to more sales and increased revenues for your business.
6) Cross-Sell Products or Services:
Cross-selling involves offering additional products or services related to what the customer has already purchased. This strategy can be effective in increasing revenue as it encourages customers to buy more of what they already like.
7) Analyze Your Performance:
Analyzing your performance is one of the best ways to identify areas where you can improve and grow your business. By taking a closer look at how well you're doing, you'll be able to see which strategies are working and which ones need to be tweaked or replaced.
8) Focus on Quality Over Quantity:
When it comes to generating more revenue, quality trumps quantity every time. It's better to have fewer products that are of high quality than lots of mediocre products that won't sell well. Investing in higher-quality goods will ensure that you're able to increase your revenue.
9) Other revenue streams:
There are various other revenue streams that can be leveraged to help increase your overall income. Consider offering services such as consulting or training, creating digital products like eBooks or webinars, and exploring new partnerships with companies in related fields. Cryptocurrencies, like Bitcoin and Ethereum, can also be an interesting alternative to explore if you're looking for new ways to generate revenue. Visit the bitcoineer system to learn more about cryptocurrencies.
Increasing revenue is essential for businesses of all sizes and can be achieved with the right strategies. By understanding your customer, providing value, investing in sales training, and diversifying your income sources, you'll have a better chance of achieving success. With the right tools and techniques, you'll be able to maximize profits and take your business to the next level!