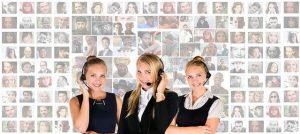 Is your business struggling to retain customers? Do you find that you don't get repeat custom? 
Many businesses may blame the market or the competition and focus all of their attention in developing aggressively competitive strategies to combat the perceived issue. 
But when the problem is internal, barking up the wrong tree in this way can be very costly.
There are three areas that you can invest your time, money and energy on in order to make improvements: 
Creating the technical infrastructure needed to drive customer service

Giving your employees the tools they need to deliver high-quality service

Change the culture and outlook of the business from the highest level
Here are some great ways that you can implement the changes in customer service that you need to make. 
Improve Access To Customer Support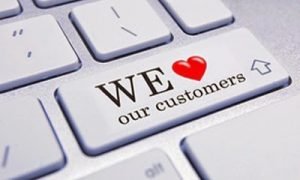 If your customers can't get to speak with you when they need to, it can get frustrating. You may not be receiving feedback on the number of customers that you might be losing through limiting your customer support channels and availability, but unless you are doing everything you can to allow your customers to get through to you, it is likely to be a contributing factor for poor retention. 
Opening up more phone lines and increasing the times that your customer service agents are available will be helpful. However, this is the most expensive way of going about matters. 
A Real Estate Answering Service will help you take messages from customers when your lines are busy or closed. 
Using automated queuing systems with pre-recorded messages addressing your most common queries will help your customers find the information that they need quicker. 
Online support is something that you can offer 24/7. Having a contact box or an email address on your website might get you so far, but using a chatbox will be more effective. Another best option is to outsource the job to BPO in the Philippines and find a company that provides 24/7 customer support.
Artificial intelligence is a great tool that all customer-facing businesses should be taking advantage of. Having systems that can automatically answer customers will take the burden off your human call advisors. 
Empower Your Team To Take Initiative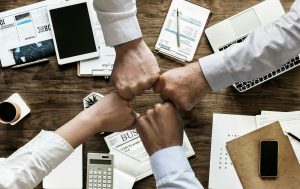 All too often customer service operatives deliver bad customer service because their hands are tied by company policy. Being tied tightly to restrictive protectionist customer service rules can often lead to good, valuable customers switching to the competition. 
Allow your team some flexibility to make a judgment call on a customer's situation. Let them decide how to deal with problems in a way that retains the customer. 
Put Customers Before Profits
If your business immediately starts looking at the bottom line costs of customer services departments, instead of the potential growth that great service can deliver, then you are approaching the problem from the wrong angle. 
Protecting profits instead of developing innovative service strategies is no way to run a business. While you may have shareholders and investors to please, putting profits over customers may prove to be an effective financial solution in the short term, in the long run, it will be detrimental.