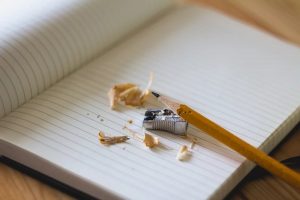 When you are trying to come up with a new idea for a business venture, it's important that you make a list of your priorities. It might be that you have a product idea that you are passionate about, and you want to launch it. But if you don't already have an idea in mind, what are you looking to get out of your business? Do you want to make as much money as possible, even if it means working 70 hours weeks or do you want a good work-life balance so you can spend more time with your family? Perhaps you're interested in starting a business that gives you the opportunity to help others. If you do want to start a business that gives you a sense of satisfaction by helping others, have you thought about starting a private school? A lot of people never consider this because we tend to forget that a private school is a business. But it's ideal because you can earn a good living and help to shape the next generation at the same time, so it ticks all of the boxes. However, starting a school is no easy feat and you will have to put a lot of work in. If you think that starting a private school is the ideal business venture for you, here are a few important tips. 
Find A Niche
The first thing you need to think about is what your niche is going to be. After all, you need to convince parents that they should send their child to your school over any of the other available options. That means that you have to offer something specific that people want. First off, you need to decide on the age group that you will cover, but you also need to think about whether you will be a boarding school or not. You should also specialize in certain subject areas and work toward becoming the best school in that particular area. It's important to remember that this is a business, and you need to build a brand if you are going to be successful. Your niche will be at the center of this brand, so that's the best place to start. 
Invest In The Learning Environment
When parents come to look around the school, they will be looking to see whether the learning environment is well equipped, and this is where most of your initial investment should go. Make sure that you spend plenty on school furniture, up to date computer equipment, and learning materials like textbooks. If your learning environment is outdated and poorly equipped, your students will not be getting the best possible education and parents will be put off when they come to look around. 
Market Yourself
A private school is still a business and it needs to be marketed as such. You can't just build it and hope that the students will turn up because it doesn't work that way. You need to be proactive with marketing your new school. Make sure that you start ahead of time so you can get plenty of students enrolled in time for the start of a new school year. 
Starting a private school is an unusual business venture, but it's one that can be incredibly profitable and very rewarding at the same time, so you should consider it.