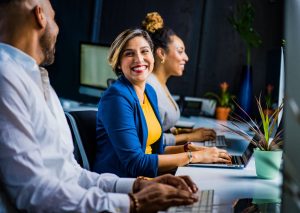 Developing your business and expanding at a satisfactory rate will often include a few forward projections you take for granted. For instance, you'll likely feel interested in expanding your offices as you need more people to helm your vital and growing important functions. However, perhaps the ultimate goal of any business is to expand into another country. While many companies have the ability to send packages around the world and thus appeal to an international market, there's nothing quite like having a localized base in a new economy and targeting another market share.
However, it's also very important to recognize that while this seems like a winning strategy, success in this direction will be a complex and nuanced approach. We cannot take this for granted. Formally, we need to understand all of the essential variables that translate to successful entrepreneurship in a given environment. Something that works for one country may not work for another. This means that calibrating our principles can help optimize our outreach before we get started, and conduct research with further depth.
Understand The Culture
Understanding the culture of the foreign market you wish to penetrate is important. Remember, market forces are not dictated by pure logic, rationality and number crunching. The zeitgeist of a chosen culture also heavily plays into how effective a certain approach may be. That which is fashionable now may not be in the future, while other markets may be almost impossible to intrude due to the long lasting and extremely popular players in that space.
The culture can also translate into how marketing may work for you. For instance, it could be that in Swedish marketing, humor and good, friendly feeling is lauded, and thus this might tailor the advertisement packaging within which you represent your product. In some places, even the operating name of your company may change. Think of how Burger King is named Hungry Jack's in Australia. There it simply rolls off the tongue more appropriately, sounds less generic, and has become a pivotal part of fast food culture there. Sometimes you will be informed by culture, sometimes you will try to aid it, but you truly have to understand it to gain any headway in this space at all.
Understand Business Regulations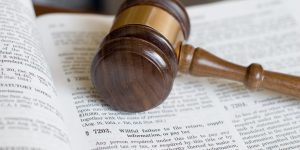 Understand business regulations in the host country you wish to be part of. They may differ wildly to the rules you're used to following. For instance, companies operating in the United States are often surprised by just how restrictive many of the EU trading rules are, and how carefully they analyze safety requirements for a range of product. Ingredients, materials, factory processes or even marketing tactics may be restricted to some degree in the country you hope to position yourself within. It wouldn't be an intelligent idea for apply for a trading license in Saudi Arabia, for instance.
Conducting deep research into all of the extra practices you will have to adhere to, and from there developing a cost benefit analysis of how this will impact your operational development is essential. This way you can avoid being taken by surprise. We would recommend taking the time to thoroughly research other businesses in the environment you hope to compete with, to see how they manage to mitigate said restrictions, or what processes help them stay efficient.
Of course, in some countries, the opposite can be true. Lax regulations can encourage companies to move certain areas of their manufacturing process to a specific location, or perhaps other cost-saving elements can allow them to sell at a similar markup. However, remember that despite the fractional cost in savings, taking advantage of this will often reflect poorly on your brand. If you're offering a distinctly lower quality product at the same price, you will be certain to have this reflect on who you are and how ineffective your approach has been. This, in itself, can be a PR problem.
Understand Financial Management
Of course, it's also important to understand how to financially operate when moving to another country. An understanding of how foreign direct investment helps shape and mould nations will allow you to understand your responsibility in this area, and exactly where the most lucrative positions of potential are. Furthermore, learning about tax regulations, contributive norms, how to divest appropriately, and what employment regulations are can help you plan your financial strategy ahead of time.
While this is, of course, something you will learn more deeply when operating in the host country, almost all of your preparation should help you avoid nasty surprises or in wading through murky financial water. Hiring expert outsourced accountants and financial consultants can help you stay informed regarding the various fiscal idiosyncrasies of that country. 
Pre-emptively Tailoring Marketing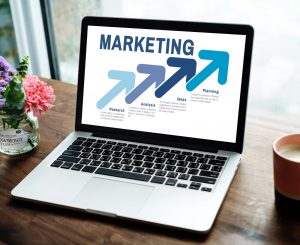 It's worth coming strongly out of the gate with a marketing approach you can have confidence in. This means that as you set up in the host country, rolling out this marketing package can help you avoid scrambling this together at the last minute. First impressions are essential and really do require your attention.
Focus groups, studying the performance of competing businesses, staying mindful of the culture, identifying your target demographics, developing two separate yet support marketing briefs, arranging a ray of videographic, graphic design-led and audio marketing approaches can be important.
Furthermore, it can be worthwhile to contact the social media giants and understand their protocols for advertising in a certain country. This way, your digital marketing packages can be tailored to that portfolio. This should, in the long run, help you stay sharp, aware and effective.
It's also worthwhile to analyze every single metric that comes your way when making this approach. You're sure to get something wrong, or to struggle in at least one department of your marketing approach. When you can gather real, hard data about your performance, you can come to conclusions, and from there your next attempt will be much more directed.
With this advice, we hope you can follow the best essential principles for taking your business abroad.