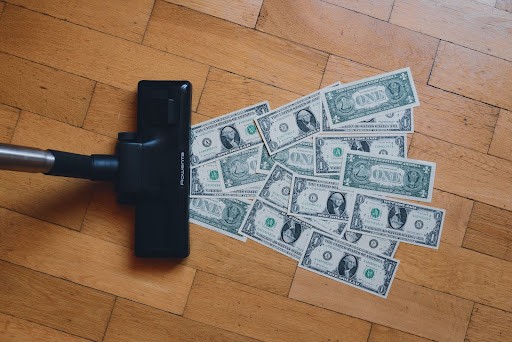 Currently, inflation has been quite rampant. While it started during the pandemic, it seems to be just continuing on a global scale. Items once inexpensive have now drastically increased in price, and it's highly questionable when there will be changes. Plus, to top it all off, one thing that needs to be addressed is the fact that there is potentially a recession on the way (which is going to make matters far worse). 
But as a business owner, especially a small business owner, how are you going to be able to survive all of this? While it is currently quite challenging for business owners, these are some tips to help you manage this inflation as it continues.
Adjust your prices to reflect the cost of goods and services
One of the best ways to increase your profits is to charge more for your goods and services. When companies raise prices, they can make more money. However, this strategy can backfire if customers do not want to pay higher fees. To make sure that you get the best results, it is essential that you adjust your prices gradually over time and only raise them when necessary. 
This will help you avoid having people go elsewhere for their goods and services or refuse to buy anything because they don't want to pay more than they have to. It can be challenging to balance it out, but make sure that your prices are high enough to where it can make a profit, but not too high to where customers will opt in for alternatives (such as competitors).
Keep prices competitive
As stated above, you will need to find a way to balance your prices. However, make sure that your costs can still compete with your competitors. Look into the prices that they're offering right now. Is it lower than usual or higher than average? If you don't have to raise your prices too much (such as a few cents), then opt for that. Don't try to raise prices during inflation just to make additional money; this can backfire. You're in the competition so make sure to keep things competitive.
Invest in your own business
Investing in your business sounds like the last thing you should do as a business owner when inflation is sky high, but this can be pretty beneficial. As a business owner, you're still competing with other businesses, even during the most challenging times. Since you're still going to be in competition, why not just focus on your business? 
There are so many ways you can improve it. This can include investing in skills, your employees, and the product or service you offer. You could even look into Lendio and consider investing in some commercial real estate for your business. When times are tough, you need to invest in your business the most so it can stand out!
Increase your wages 
The cost of living has gone up, and it is not sustainable for employees to keep earning the same amount as they used to. Companies need to increase their wages to compete with the higher cost of goods and services. One of the biggest reasons that the Great Resignation is happening right now is workers are fighting for basic wages. 
Increasing wages is a significant factor in the workforce. The increase in wages will help increase employees' standard of living, which will also help reduce employee turnover. It will also help improve customer service, one of the most important aspects of any business. Fair wages mean employees are happy, less stressed, and willing to work more.
Overall, while it is tough with all of this inflation, you'll still need to carry it out with "as business as usual." It may be ideal, but this is all a part of being an entrepreneur. So with that said, make sure you have a clear vision of what your approach is. If your business can handle COVID and inflation, then you can count on your business surviving other major worldly events!
Review your customer base
Usually, if a business is very niche, this will be the best way to attract people to your products. However, is your target audience going to be able to deal with inflation? If you're selling luxury items only for the ultra-wealthy, you can count on having little to worry about. But if you're selling to the ordinary folks, are they going to be able to handle these changes?