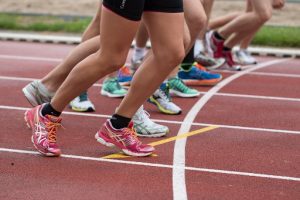 The runners among you will all likely be able to relate to a commonly-held experience. Whenever running, be that a jog in the park for exercise or a half-marathon for a charity, there comes a time where you realize you're running on autopilot. This can sometimes be good. It helps your legs move. But it can also lessen your form. It might lead you to become absent-minded with traffic all around you. It can also lead you to feeling more tired and less active than you might be. This is when you feel hazy, and somewhat missing despite the meditative nature of running.
This is where reasserting your focus can come in handy. A simple measure of washing your face with water, regrouping your posture, or simply snapping back into the presence of your breath. Why can it be hard to do this with business life? Businesses also need to snap back to reality sometimes, they need to avoid running on autopilot lest they lose that competitive, innovative edge, regarding their pursuit (much like the race,) as something to be ignored, rather than the main event.
With our advice, we hope to help you reassert that focus:
Automate The Best Results
Automating the best results can often lead to the most worthwhile success. This is because a business is a series of systems, and in order to keep those systems from becoming lethargic, they must continually prove themselves. With firms such as RPA automation as your serviced guide, you might be able to use automation for better shift scheduling, to increase audience engagement, to ensure that your contact center offers a better customer experience, and the ability to routinely chisel out a better work/life relationship with your staff. When you automate progress you truly are in for an exponential improvement of your processes as you grow. And that is truly something to remain proud of.
Is Your Branding Relevant?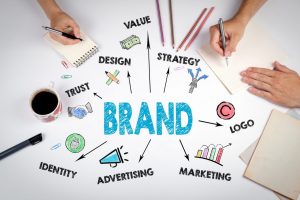 Branding patterns and audience responsiveness will often change depending on the day. It's important to know why, and what this is. If your branding is relevant, you are much more likely to market your product in many different fields. Just look at how massive, recognizable firms such as Coca Cola or Pepsi continually update their logo to seem more sleek, more modern, and more forward-thinking. They're know that most people can recognize the older logo thanks to brand familiarity. But they know that always staying relevant in the minds of their consumers is important should they hope to stay at the forefront and seem like a 'present' firm. Coca Cola are not trying to make you remember your experiences of drinking and enjoying their beverage as a child, they want you to feel convinced that you need it now, that this is a life choice you should decide upon. It is why different flavors, sugar-free options, and a range of other small promotions come and go. They want to remain present, and so should you.
Stay Engaged
Staying engaged with your audience can help you avoid the perception of 'losing your touch.' It's important to be grounded, caring, and to always care for the customer experience. Stay engaged. Always try to improve. If you do this, you can avoid the potential for trying to appease your customers with something they no longer need.
With our advice, we hope you can once again reassert your focus in the business race.