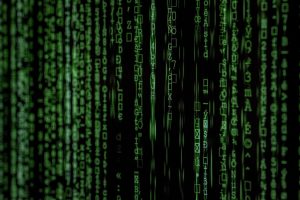 Cybersecurity is essential for all businesses. Without it, you're vulnerable to hacks and data leaks that could damage your reputation and your profits. If your business is going to be safe and secure, your employees must be trained on cybersecurity, so they know what to do. Ignoring cybersecurity is a big mistake.
Password Safety
Make sure your team all know to use secure passwords to log into any devices and systems at work. Train your employees on how to choose a strong password. For example, require passwords to use a range of upper and lower case letters, numbers, and special characters. Some Cybersecurity Services don't allow passwords to use anything recognizable as a real word. Make sure nobody uses an easily guessable password, such as the names or birthdays of a spouse, child, or pet. You can also ask for passwords to be changed on a regular basis. 
Identify Phishing Emails
Train your employees on how to spot phishing emails. Make sure they know the signs of spam, such as slightly off domain names, spellings mistakes, or suspicious links. Make sure they know not to click on or open any unexpected or suspicious links or attachments. Require staff to report any phishing attempts to IT so any spam filters can be updated to keep out more phishing attempts from staff's inboxes. 
Use New Software
Make sure that any software you use to share documents or work together is secure. Microsoft Teams is a good option. Teams will force your organization to use two-factor authentication, single sign-on through Active Directory, and encryption of data in transit and at rest. Files are all stored in SharePoint and are backed by SharePoint encryption. Notes are stored in OneNote and backed by OneNote encryption. 
Remote Work Policies
If your team ever works remotely, you should have some policies in place for security for this too. Make sure any work devices are stored safely (for example, laptops should never be left in an unattended car), and are never used by anyone else in the household. If your team uses their own devices for work, such as checking their emails on their personal mobile phone, make sure they have proper security installed. 
Data Backups And Cloud Use
Make sure your data is backed up on a regular basis. In the event of a data breach or a problem like a power outage, you won't lose as much data or other important documents. An easy way to back things up is to use the Cloud. Cloud-storage makes it simple to share documents between different teams to allow for more effective collaboration too, and it also means that your documents are automatically backed up. You can also go back to earlier versions. 
With all of your employees taking responsibility for cybersecurity, you can keep your company better protected against breaches, hacks, and leaks. Make sure they have the training they need to do this and that they understand the measures that need to be taken by individuals to protect your company.