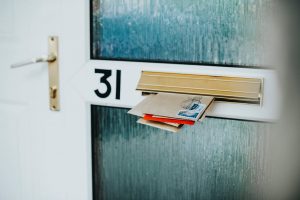 Every year, U.S. businesses send out more than 150 million direct mail promotions. Are you using direct mail as part of your marketing strategy? If not, you could be missing out on an opportunity to reach a lot of new customers.
When done correctly, direct mail can provide a ton of benefits to your business and help you connect with your audience in a unique way.
Not sure where to begin when it comes to creating a direct mail campaign? Read on to learn more about how you can start and carry out an effective campaign for your business.
Benefits of Direct Mail
Direct mail has lots of benefits to offer businesses large and small. The following are some of its most noteworthy benefits:
Highly Targeted
With direct mail, it's easy to target specific groups with advertisements and offers that are most likely to appeal to them.
You can even purchase mailing lists to help you figure out where you should send your mail. These lists help you address folks who have already shown an interest in companies like yours and will be most inclined to make a purchase in the future.
Easy to Customize
It's also easy to customize direct mail and make it feel more personal to the recipients.
Even simple things like including the recipient's name in the copy or referencing a previous order and encouraging them to restock can make a big difference when it comes to reaching your audience and helping them feel like they're valued.
Easy to Measure
Unlike some marketing techniques, with direct mail, you can easily measure the effectiveness of your campaigns. By taking note of things like who redeems your coupons, you can figure out which promotions work best for your business. Then, you can tailor future promotions to yield similar, or even better, results.
Affordable and Flexible
Direct mail is more affordable than a lot of other marketing approaches, too. There are lots of low-cost programs out there that allow you to design your own direct mailers without having to spend a ton of money.
You also have control over how widespread your promotion is, so you can print as many or as few mailers as you want and can afford. It's easy to customize your campaign to fit your needs and budget.
Creating a Direct Mail Campaign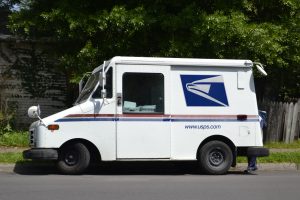 Are you ready to enjoy the benefits of direct mail? It all starts with the right campaign. Follow these steps to create a campaign that will help you reach your target audience:
Know Your Audience
Start by thinking about the type of person you want to reach with your direct mail promotions.
Who is your target customer? How old are they? What is their gender? Do they have kids or pets?
Don't be afraid of asking questions or doing research. It'll all pay off in the end.
Remember, the more you know about your target audience, the easier it will be for you to tailor your promotions to suit their tastes and catch their attention.
Think About Your Message
Once you know whom you're addressing with your direct mail, start thinking about what kind of message you want to deliver.
What do you want them to know? What kind of offer are you going to make to retain their interest and win their business?
Will your target audience respond best to a coupon they can cut out and take to your store? Do they need an online discount count they can redeem while shopping from home?
Include a Call to Action
No matter what kind of message you include in your direct mail, make sure it ends with a clear call to action. Your call to action lets your audience know exactly what you want them to do with the information or offer you've given them.
Do you want them to call your office today to schedule an appointment? Do you want them to visit your restaurant to redeem their coupons or check out your new menu item?
It helps to create a sense of urgency or scarcity with your call to action, too. Let the recipient know that they have a limited amount of time to redeem their offer or that you have a limited supply of products to offer them.
Focus on Design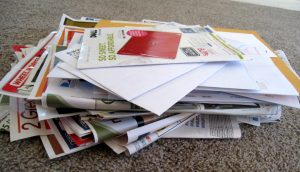 Don't forget to think about the design of your direct mailer as well. The right design will get people interested in your business and help them get a better sense of who you are and what you have to offer.
If your design is cluttered or doesn't align with your brand, you'll have a hard time getting people to take you seriously. Keep it simple and make use of white space. Use colors that align with your logo and other branding efforts, too.
Test Different Approaches
Direct mail is a great tool for testing different marketing approaches. Consider printing out a few different types of mailers and sending them to different groups of people on your mailing list. Then, measure the results from those mailers to see which one was more effective.
Work with a Professional
You may want to consider reaching out to a professional, too.
If you're struggling with elements of the campaign creation process, from design to distribution, investing in a professional's services can help you streamline your approach and ensure you're making the right decisions for your business.
It might seem excessive to hire an expert at first. The information they'll provide is invaluable, though, and they can help you come up with the best strategy for leaflet distribution Cork has ever seen.
Start Creating Your Campaign Today
As you can see, there are some significant benefits of creating and carrying out a direct mail campaign as part of your business's marketing strategy. If you keep the tips listed above in mind, you'll start enjoying the benefits of direct mail before you know it.
Do you want to learn more about direct mail or other marketing techniques that could benefit your business? If so, check out the Business section of our site today for all kinds of marketing and branding advice.
Latest posts by The Fortunate Investor
(see all)