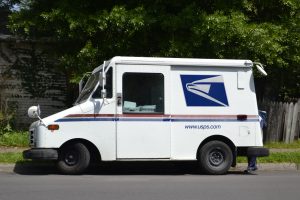 Legal documents can range from court papers to business papers. And knowing that they've arrived safely at the receiver is vital. But legal documents aren't the only forms of mail that can be sent certified or registered.
You can have any piece of mail certified or registered if you'd like. The choice is yours. However, there are some differences between the two.
It's important to know the difference between certified and registered mail before making a selection. And you should take into consideration certain factors as well. If you're not sure whether your important papers should be sent as registered or certified mail, then you're in the right place.
Continue reading to get the facts! And learn the difference between registered mail vs certified!
Certified Mail
Certified mail is good for important legal documents. Choosing to send a document via certified mail doesn't interfere with the delivery time. The document should arrive on time as normal mail would.
But with certified mail, there are benefits and good reasons for choosing certified. Let's take a look at these reasons.
Receipt For Sender
When choosing certified, you will receive a receipt. This receipt is great for proof that you've done your part and sent the documents. For legal documents that are time-sensitive and must be sent by a specific date, this receipt comes in handy.
Bills and other forms of payments may need to be sent out by a given date. To diminish any miscommunication or issues, keep your receipt in a safe place. If needed, you'll know where to get it.
Signature From Receiver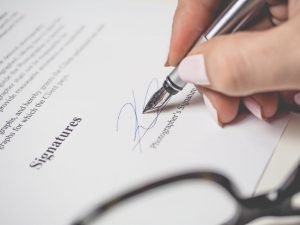 Certified mail requires a signature from the receiver. This is another great help when sending important documents or legal information. You will know that it was delivered to the right person.
They must sign for it. And the post office will have proof of delivery, as will you. If you are going through a legal dispute such as child support, then having your mail certified is a good idea.
This leaves no room for the other party to say that they didn't receive your mail.
Return Receipt Service
Return receipts are purchased separately. These receipts are a copy of the receiver's signature. Having the proof on hand is ideal.
You can purchase a return receipt when sending out the mail. But if you decided not to purchase this service and later on decide you want to, it's no problem. You can also make the purchase after you send the mail.
Return Receipt Service purchased afterward is called Duplicate Return Receipt Service. And can is available for request up to two years after the mail was sent.
Cheaper Service
When deciding which option to choose, one difference between certified and registered mail to note is that certified is cheaper. Both services come at a charge, but registered mail is a bit pricier. Choose certified if looking to save some money.
Exact pricing is dependent on the weight, size, and possibly other factors of your mail.
Registered Mail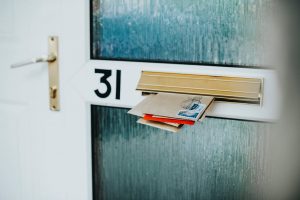 Registered mail offers most of the benefits that certified does. With this service, you receive a sender's receipt and a signature from the receiver. Return receipt service is also available.
But this option is more expensive. And it works best for expensive gifts or items that don't have a sensitive delivery time. Let's take a look at how it differs from certified mail.
Transport Security
With registered mail, extra security measures are taken. Your registered letter will be transported in locked cases or safes. And the post office keeps track of it with every move.
This creates a trail in the post office's system to track it by. Each time your mail arrives at a USPS facility, it's signed electronically or by hand. You can track your mail online when choosing this option.
The records of your mail and tracking information act as proof of receipt.
Insurance Coverage
Insurance coverage up to $25,000 is available with this option. It depends on the value of your item. Some items such as gift cards can only be insured if sent as registered mail.
If an item that you are sending is extremely valuable, then you should pay the extra price for registered service. Gold is an example of a high-value item that you would want to end as registered mail with insurance.
Slower Travel
Because of the high-security measures taken, registered mail may take more time to arrive. If you're mailing something that is time-sensitive, then you might want to reconsider having it registered. This service requires a scan at every location it arrives at.
This slows down the delivery time. The standard delivery time for certified mail is 5 business days. The standard delivery time for registered mail is 15 business days.
And adding insurance may also add more time. But if your concerns are more with security, insurance, and safety of your mail, then having it registered is a must.
Collect On Delivery
Registered mail allows for collection upon delivery. This means that you have the option to pay for the service at the time of delivery, rather than at the initial sending time.
Know The Difference Between Certified And Registered Mail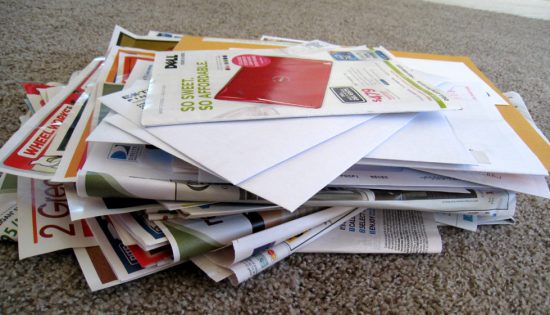 You should know the difference between certified and registered mail before making your final decision. Keep this guide in mind! And you'll know exactly what you need and want!
And if you enjoyed reading up on the difference between these two mailing options, then you'll love reading up on how to teach your children to invest their money! For more on this topic, click over to our site!
Latest posts by The Fortunate Investor
(see all)