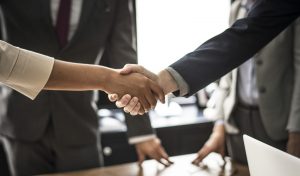 What is a business without its customers or clients? Simple – nothing at all.
While there are a virtually unlimited number of things that you could potentially do in the interest of making your business more efficient, smoothing out technical issues, and using your budget more effectively – creating quality customer experiences always has to be front and center of every consideration you make.
Businesses can survive a bit of internal inefficiency if they are beloved by their customer base, and can rely on a loyal following. But even the most technically proficient business can't survive routinely failing to impress the people they are trying to sell to.
Here are three principles of creating high-quality customer experiences in your business.
Do enough "damage control" to avert disasters, but don't waste all your resources trying to patch up every minor crack
It's important to realize which potential issues in your business could quickly develop into fairly severe problems, and which ones are inconveniences, but not likely to spiral out of control.
If your business is structurally vulnerable to damage during a cold snap, investing in a Heat Cable by Heat-Line might be an essential "damage control" maneuver for avoiding disaster.
Ultimately, though, if you become too obsessive about trying to plaster over every hairline crack that you see, you are likely to be mis-allocating resources, and fixating on things that the customer won't necessarily even notice, or care about. Better instead to know when to cut your losses, and focus on other things.
Emphasize the creation of quality "peaks" that stand out in the memory and separate you from the competition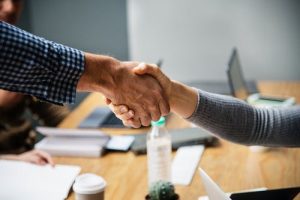 The book, "The Power of Moments" makes a fascinating observation that many business owners are probably not aware of.
Namely, when research is done on the subject, it turns out that customers and clients are more swayed by "peak moments" in their experience of interacting with the company, than they are by minor setbacks and mishaps.
There is one clear message to take away from this right away: once you've addressed the major fault lines in your business, by far the best way to impress your customers is by investing in creating memorable moments, rather than aggressively hunting down every other potential fault you can think of.
These peak moments can be crafted through surprise perks – such as free prize giveaways, or a high degree of customer after-care, far above and beyond what your competitors are offering.
Just remember the basic principle – you want to focus on creating glowing memories wherever possible.
Put "skin in the game" and be accountable to the customer
Many businesses fail because they root themselves in the arrogant presumption that they know exactly how things should be done by default, and that the customers will either get on board with their vision or won't, and that it's no big deal one way or the other.
Of course, in reality, for any business to thrive it needs to be as accountable to their core customer base as possible. That means taking feedback and criticism seriously, and having mechanisms in place for receiving that feedback and criticism.
"Skin in the game" is a key term to remember here. You want your customers to see that you, personally, are putting yourself on the line in order to give them a heightened experience.