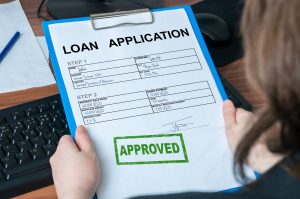 Even if you bootstrapped your business, there's likely going to come a time where you need extra cash. Whether you find your company in a predicament with a cash shortage, or you want to expand, getting a company loan might be the only option.
For example, maybe you want to expand your production facility, outfit it with new equipment, and drastically increase your output, multiplying your bottom line. You could either spend years and years saving up for it, or get a loan, make the upgrade, and start making more money today.
New business loans aren't bad. Actually, they can be powerful tools to launch your company forward.
Want to know how to get a business loan? Keep reading to find out now.
Define Your Needs
Want to find the best small business loan available? The first step to take when getting started is to clearly define your needs and goals.
Write down why exactly you need the money. What will it be used for, how will it grow your company, and how will you be able to pay back the loan?
You'll need to know how much you want to borrow, and where you plan to spend each dollar. When you apply for business funding, lenders need to know you have a plan, and they need to feel like the risk of lending to you is very low.
Collect Your Financial Documents
With a plan in hand, it's time to start gathering your financial records. When applying for startup business loans, you'll need to submit lots of paperwork.
Lenders want to know how long your business has been in operation, how much money it makes each month and year, how you make money, what your expenses are, and much more.
If you have a dedicated accountant or secretary on your team, it should be relatively easy for them to gather all of this information for you to take to your lender.
Finding a Lender
Once you are ready to apply, it's time to shop around for a lender. There are many different entities that want to lend your company money. Large national banks have lots of money and can offer good rates, but may have more strict application requirements.
Local banks and credit unions are often more flexible and easy to work with. There are also plenty of online lending marketplaces where you can find business loans specifically for your needs.
For example, if you need to acquire a new property, you can find lenders that specialize in commercial real estate loans. If you want to upgrade equipment, you can find those loans as well. Getting a more specialized loan may lead to easier application requirements or better rates.
Once you find a few lenders to consider, send in your application and get a quote back from each one. Find one with the best interest rates and loan terms, and go with them.
Using Your Company Loan
Congratulations, you now have a ton of money in your business bank account. The important thing to remember when getting a company loan is that every dollar has to be accounted for. So don't throw a big party or pay yourself a little extra this month.
Make sure you invest it all in your company so you can grow and earn even more money each month.
Looking for more tips like this? Check out more on our blog today.