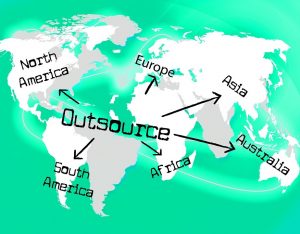 Outsourcing is a common business strategy which involves paying third party companies to carry out certain tasks and provide services rather than hiring an in-house team to manage those tasks. All businesses can benefit from outsourcing but ecommerce businesses, in particular, should be aware of the potential advantages of outsourcing. If you haven't considered it before, these are some of the reasons why you should look into outsourcing certain areas of your ecommerce business. 
Saving Money 
All businesses are looking for ways to save money and outsourcing is often the best way to do it. Every employee that you hire needs to be paid a salary and benefits and it takes time and money to train them. You also have to pay for office space and equipment, like computers etc. These costs quickly add up and a new business with limited capital simply cannot sustain too many employees. But when you outsource, you don't have to pay the full salaries of an entire team and you still get the benefit of experienced people. You don't need to hire a full IT department, for example, because you can pay a monthly fee for managed IT services, which will be far cheaper. There are certain aspects of the business that should be kept in-house so you can maintain control, but other areas can be outsourced to save a lot of money. 
Improve Productivity 
Finding ways to improve productivity is another priority for ecommerce businesses and outsourcing can help here as well. Your shipping process, for example, is very difficult to handle if you can't afford to pay a full team and invest in the latest technology. However, a third party shipping company already has this infrastructure in place, which means that they can get your products out to customers a lot faster than you can. This is vital for ecommerce businesses that want to provide a better customer experience and beat the competition. 
Outsourcing can also help you to manage a lot of time consuming admin tasks, which leaves your employees with more time to focus on the important big picture stuff, so everybody will be a lot more productive.
Managed IT services are also brilliant for productivity because they provide constant preventative maintenance on all of your computer systems. Without this constant maintenance, you are far more likely to experience downtime and when your employees rely so heavily on technology, they can't do anything until things are back online. Handling all of that maintenance with a small in-house team just isn't possible, so outsourcing is the best way forward. 
Better Marketing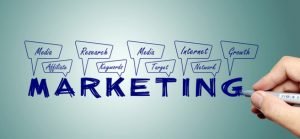 New ecommerce businesses often struggle to find a balance between good marketing and sensible spending. It's important to invest in marketing but paying a full team of in-house marketing experts can be expensive. A lot of business owners decide that they will manage their own social media pages to save money, which is fine, but it's a lot harder than people realize. If you want the best of both worlds, you should outsource to a top ecommerce agency that can manage your marketing for you. You get the benefit of a professional marketing team without the price tag, so you don't have to make any sacrifices. People are often concerned about giving up control over their marketing but a good agency will always work closely with you to make sure that their marketing campaigns fit with your vision. 
Improved Data Security 
Data security is so important for all businesses but it's especially important for ecommerce businesses because they hold a lot of credit card information. There are a lot of strict rules and regulations in place and if you don't abide by them, you could be subject to large fines. Losing customer data will also cause a massive loss of trust in your business and it's incredibly hard to come back from that. The problem is, data security is tough to manage and it requires a large team of IT professionals that are constantly monitoring your systems to identify weaknesses and apply upgrades when necessary. It doesn't matter whether you can afford it or not, you can't cut corners with your data security. But if you hire a managed IT service, they will be able to manage all of that for you. Outsourcing is the best way to make sure that your data is always as secure as possible and it's a lot cheaper than managing it yourself. 
If you are trying to handle every aspect of your business in-house, you are probably wasting a lot of money. By outsourcing, you can improve weak areas of your business and save a lot of money at the same time.