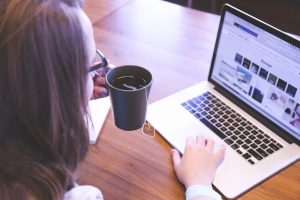 Small business owners always need to look out for new ways to find an edge. They need to stay ahead of their competition. A lot of times, however, they could find themselves falling a little short. After all, there's only a certain amount that customer service and product innovation can do.
That's where your marketing strategy comes in. An effective marketing campaign can make or break a business, with many companies showing that in the past. That's easier said than done, however, making them one of the more difficult aspects of starting a business.
While there are a lot of intricacies involved in crafting a great marketing strategy, the first decision is what platform and techniques you'll take advantage of. As obvious of a decision as this might be, it needs more thought than you'd imagine.
Where do your potential customers congregate? What platforms are they on, and what strategies will be the most effective? If you're starting to feel a little overwhelmed, you're not alone. Countless business owners have found themselves struggling to pick the right marketing strategy for them.
There are a few that are affordable and have a large impact, making them worth considering.
Small Business Marketing Techniques You Should Try
SMS Marketing
Text message marketing is an often-underutilized form of advertising. That's despite the many benefits that it can offer. The first that you might notice is that it's one of the more cost-effective options that you could pick. There are several other advantages to the strategy.
First, it's worth looking at what retail SMS marketing actually is. As you might have guessed, this involves texting offers and deals, among other promotions, to your customers. While you'll naturally need to convince people to sign up for it, it can be one of the more effective ways of communicating with them.
That's because you can advertise directly to your customers. With the sheer number of people who have smartphones, particularly among your potential customers, you'll have a high visibility rate. As a result, you'll end up having a much more targeted and affordable marketing strategy.
You'll still need to spend time mastering text marketing as a strategy, however. It's often a shorter way of advertising, so you'll have to keep messaging short and sweet. With the popularity of smartphones, however, you could also include GIFs and other materials.
Content Marketing
Content marketing is one of the more popular approaches to online advertising. It could also be used offline, however. Typically, the strategy involves educating your audience and sharing knowledge that they would find beneficial.
That content can come in various forms, although the most common are blogs, media posts, and videos. These can be used in various places, although your website can be the most effective. With this approach, you'll want to provide readers with value.
While you should aim to encourage readers to buy your product or service, this isn't the main focus of the content. Instead, it can often be focused on why they should buy something similar and how it can improve their lives.
If you're new to content marketing, then you could start by adding a blog to your website. You should then create articles highlighting topics related to your company that your audience will find educational and engaging.
Coupling this with search engine optimization can maximize the impact that this has.
SEO
Search engine optimization (SEO) is becoming one of the most vital digital marketing strategies that you can find. That's primarily driven by the number of people who find potential products and services online. As that appears to be increasing, no business can avoid it for much longer.
In essence, this approach focuses on making your website rank better on search engines. There are multiple ways that this can be done, both on your website and off-site. While these can be quite complex, many of them can be relatively easy to start implementing. If possible, it's worth hiring a freelancer or SEO professional to do it for you.
Some areas that you'll need to look at are your titles, meta descriptions, image alt tags, and even the content itself. First, you'll need to look into what your potential customers are searching for. These will be the keywords or keyphrases that you should then target.
Utilizing your research, you can then create articles, landing pages, and other content designed to boost your search rankings.
Affiliate Marketing
Over the past few years, affiliate marketing has grown increasingly popular among product-focused brands. There are several reasons for this, although it's worth looking specifically at what this is.
In essence, this is when people promote your product and include a link back to your sales page. That link will typically be personalized to them to allow for sales tracking, among other features. Should someone buy a product after clicking on that link, then the affiliate marketer or influencer receives a percentage of the sale.
There are multiple benefits to this approach. For one, it means that you don't need to make any payment unless a sale has been made, making it cost-effective. There's also the fact that an affiliate marketer's audience tends to trust them. That could make them much more likely to buy your product when suggested.
As such, you'll see a reduction in overall costs while also maximizing the chances for a sale.
Wrapping Up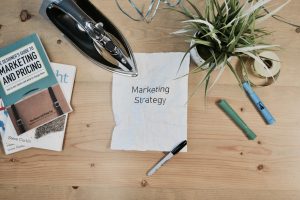 Many business owners can implement each of these marketing strategies themselves. They will need a certain time and energy investment to get them done right, however. With digital media and other innovations, the world of marketing will continue to change.
That will provide multiple ways for you and your business to find ways to stand out from your competition. The trick to these is optimizing each strategy for your potential audience. Doing so will take a certain amount of adaptability and versatility.
As detailed as your marketing strategies and plans may be, things could go wrong. As such, being able to adapt quickly will help you stay ahead of your competition. Continual communication with your customers, alongside proper research and effective planning, will form the core of any plan you have.