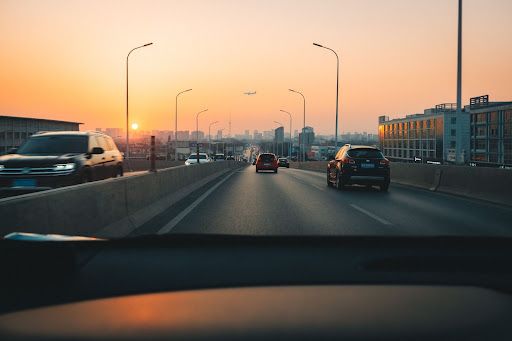 As a business, you have a responsibility to look after all those within the business, not just in the workplace but on the road. For some businesses, being on the road is the workplace for many of their staff.
While they might be out of sight and out of mind for the most part, it's important to make sure you've put all the necessary precautions and safety measures in place to look after your staff. With that being said, here are some valuable tips that will help to protect your business on the road.
Invest in the right vehicles
The standard of vehicles, especially when they're being used for business is crucial. As a company, you want to be seen spending the most that you can do when it comes to providing that safety to your employees.
Whether that's a company van, motorbike, or car, you shouldn't be restricting your expenditure on company vehicles. At the same, the vehicles required for business need to meet the needs of the business operations so make sure you're picking out the right vehicles for your investment as a business. Make sure that your vehicle is in good condition and all parts are functioning correctly. This includes checking the brakes, tires, lights, and fluids. If you notice any issues, have them repaired as soon as possible.
Train your employees to the highest standard
Employees are responsible for the safety of your business and for themselves when they're out on the road. However, that is majorly influenced by the quality of onboarding and the amount of training that they get given by their employers. If you have employees who drive for your business, make sure they receive proper training on safe driving practices and the importance of protecting your business on the road.
As an employer, it's important to give them any and all training to ensure they're doing their job properly and more importantly, not putting their lives or other lives at risk.
Those who are delivering huge trucks from one part of the country to another pose a substantial risk if the driver is not properly trained and on the ball. Make sure that all cargo is properly secured before driving. This includes using straps, bungee cords, or other securement devices to keep items from shifting or falling out of the vehicle. Obeying traffic laws is not only essential for safety but also for protecting your business. Traffic violations can result in fines, increased insurance premiums, and even legal action.
Driving requires your full attention. Avoid using your phone or other distractions that may take your focus off the road. Use a GPS device or smartphone app to help you navigate to your destination. This can reduce the risk of getting lost and wasting time.
Get the right insurance
Insurance is critical in business and when it comes to acquiring certain insurance, you want to make sure you have a freight insurance coverage in place. This can be helpful when it comes to getting insurance protection for the moving of your goods and those who are responsible for moving those goods and vehicles.
Make sure your business has appropriate insurance coverage for your commercial vehicle. This can help protect your business in the event of an accident or other unexpected events.
Provide emergency contact details for employees
If your employees were to get themselves into a spot of bother, then it's important that you're providing them with the means to get help as soon as possible. After all, they may find themselves in trouble when office hours aren't in operation. Keep detailed records of your trips, including the dates, times, and destinations. This information can be useful for tax purposes and to track your business expenses.
With that being said, make sure all employees have emergency contact details they can call if they get into trouble.
Have protocols in place where required
Talking of emergency contacts and troublesome situations, protocols are great to have in place. Employees can then follow these protocols to the letter in order to provide the most appropriate and safe outcome possible. All employees should have knowledge of this.
Protecting your business on the road is something that shouldn't be forgotten about. Make sure you're protecting your business and more importantly, your employees who are keeping the business wheels turning every day.