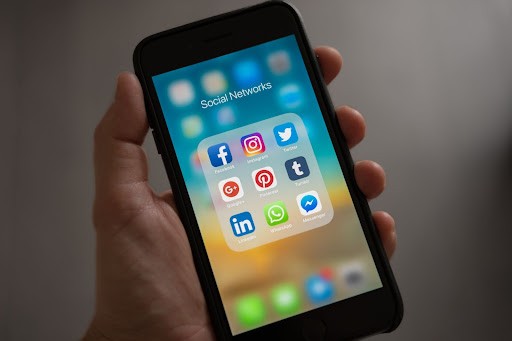 Saving money is an essential practice while operating a company, whether you make a lot of money or you're just starting out and attempting to keep expenses as low as possible (or everything in between). The more money you save, the more money you will have to re-invest in your business, allowing it to develop even faster and more profitably. Here are some of the most simple strategies to save money in business.
Low-Cost Advertising 
Many business owners spend a lot of money on advertising, which seems to make sense since, without promotion, no one would know what you do or even that you exist. However, spending so much money on advertising isn't always required, and if you can save money by switching to low-cost advertising instead, you should.
Using social media to naturally spread the word about what you do is one form of low-cost advertising. Make your postings more exciting by including contests and engaging with your audience to help your message spread further. Alternatively, you could create a blog for your website and make sure it has all of the required SEO (search engine optimization) aspects to propel you to the top of Google search results. Alternatively, why not deliver a presentation or run a workshop? This is a very inexpensive – and frequently free – means of informing people about your company while also providing them with important information. 
Outsource 
Employees are one of the highest costs that a business will have to deal with, so if you can outsource as much as possible, you won't have to hire so many people. You might even be able to work by yourself and outsource everything that you aren't confident to do, such as accounts and marketing. Although you will still need to pay, you won't have to pay anywhere near as much as you would if you employed someone. There are also fewer tax and legal implications to consider. 
 Remote Working 
As well as employee costs, the rent and taxes due on your office space is another major cost to factor into your budget. It doesn't have to be, though – you can save a lot of money by allowing remote working. That way, you don't have to have a central office that your employees commute to every day. Instead, they can all work from home using technology to keep them connected. Ensuring you have the right equipment may sound like a big cost, and although one of the major hurdles is getting the appropriate equipment at the right price, a laptop rental service can keep the costs down, ensuring your employees can use a higher-spec computer to complete their work.This can often mean more productive employees and, of course, far fewer costs. When you need to meet up together, you can hire a meeting room for the day or even a few hours. If you need storage space for stock or equipment, you can rent shipping containers. 
 Negotiate 
Negotiation is a skill that is hugely important in business, and when you get it right, you can save a lot of money in the long term. Your suppliers want to sell you items, and you want to buy them; negotiation is simply the process of finding a price that you both agree on. Not every supplier will want to negotiate, but many will be happy to if it means gaining your business. Learning this skill can take time, but it is worth it. Alternatively, this could be a job that you outsource, as mentioned above.