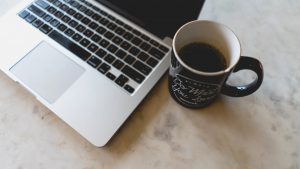 One of the biggest expenses for a growing business is technology. The cost of business technology can be incredibly high even if you're not using any kind of cutting-edge processes or machines. If you want to save money, then you need to learn how to optimize every single penny that you spend on your business tech. For many smaller businesses, this often relates to setting up your office computers and learning how to squeeze every bit of value that you can.
Since business tech can be fairly pricey, we've put together some tips to help you make it a lot more affordable. So if you're curious about how to save a bit of cash, here are some of the best options available.
Considering buying refurbished computers
Buying refurbished is a tech tip that applies no matter if you're a business or regular consumer. Refurbished just means that the computer has been sold, abandoned, or is considered unwanted and has gone to a refurbisher to be transformed into something more usable. For example, it could be an old computer with its internals replaced, or it could be an office computer that was part of a liquidation. Refurbished computers are no different from regular computers because they're still fully functional and with how powerful computers are these days, you're almost guaranteed to get something that is extremely capable.
Build your own if you have the experience
Computer knowledge can be incredibly useful if you're starting up a business. Building a PC is generally a lot more cost-effective because you're not paying for labor, guarantees, or any other add-on expenses. If you know what an ATX motherboard is or what kind of graphics card you'll need to run the software your business requires, then putting together custom computers could be a lot more cost-effective than hiring a service or buying them pre-built.
What kind of software are you looking to use?
The type of software that you plan to use will ultimately affect the type of computer that you purchase. For instance, if you need to edit videos and large images then you're going to need a fairly good processor in order to work smoothly. However, if you're only using computers for basic office tasks such as typing up documents and editing spreadsheets, then you may want to consider building a low-power computer to save money. In addition, the cost of software licenses can be reduced by looking at bulk purchase deals or even using free software like Google Docs instead of paid options like Microsoft Word.
Decide if you're in the market for a Windows or Mac computer
Lastly, make sure you choose between buying Windows or Mac computers. Windows generally come at a much lower price point because there is a larger variety of devices to choose from. However, if your business can afford it and wants to take advantage of some Mac-related benefits, then you could always invest in refurbished Mac computers to equip your business with.