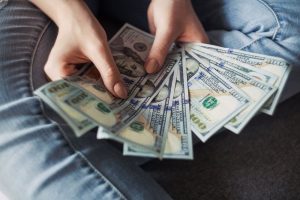 It's a problem that many businesses that deal with clients are going to have to deal with at some point or another; hopefully not too regularly. While most clients will pay, be it on-time or the occasional late payment, there are some who may be a little more difficult to get money from, and those who might flat-out refuse to pay. So, what can you do to make sure you get the money that's owed to you?
Have an organized approach
One of the biggest problems that start-ups and small businesses have with invoice based models is that they are not upfront about their expectations for payment, or they want some flexibility for the clients to be trusted to pay in a timely manner. However, a lack of concise communication on payment expectations will inevitably lead to clients who have different interpretations of when and how they should pay. As such, recognize the importance of organization and make sure that you have a systematic approach to when and how you are paid. Make this aspect of the part of your service of the contract that your clients have to sign when arranging your services so that it's legally binding, as well.
Know when to push
If you are invoicing clients, then you shouldn't feel guilty about pushing for payment when it is overdue, or even sending them a light reminder when the due date for payment is approaching. Guilt can hold a lot of business owners back from pushing in even the slightest manner. You can help alleviate this guilt if you're not the one who has to do the pushing, personally. Rather, invoicing software can automate different parts of the process for you. You simply need to enter records of what invoices are due for when and it can send them off, make sure they are received, and then send reminders if the client is approaching the due date or is overdue.
Don't go chasing alone
If a client isn't budging no matter how you try to chase them up or if they are even straight-up refusing to pay, then you might have to take things to the next level. If they are officially in debt with you, then you are likely to have the legal right to proceed with collections. A commercial collection agency will represent your interests, doing what is in their power legally to make sure that your money is recovered. Many of these debt collection agencies work on commission, as well, meaning that you don't have to pay anything unless you get the money that you're owed. Simply put, most business owners do not have the tools or time they need to chase up late payments personally, so outsourcing can often be the right solution.
The best way to ensure your business gets the money that it is rightfully owed is to have standardized expectations of payment and reliable methods of chasing down the money. Don't act on emotion, have a process that you can stick to impartially, increasing your chances of successfully getting what is yours.