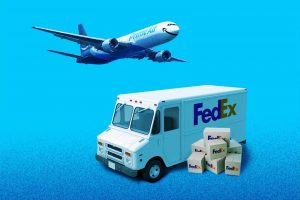 Everything about your business needs to be easy. From navigating your website, to your packaging and shipping. It is essential to keep your business running efficiently and smoothly. This will take having the right frameworks in place. There are several areas in which you can improve your business. And how do you ship your goods is one of those.
When you sell products online, your business must provide an incredibly reliable shipping service. Your customers need to be able to trust you as a business, and trust that their products will arrive at the designated time. And they should arrive without any damaged packaging or to the products inside.
After the initial sale, everything comes down to getting your products to your customers most cost-effectively and speedily. Here are some helpful tips that you can use to improve the quality of your company's shipping.
Customers
Everything comes down to the happiness of your customers. Your customers will expect to have the goods on the doorstep the next day in most cases. And in some cases even the same day. Many retailers have made massive strides in streamlining their shipping process. So an item ordered on Wednesday will arrive by Thursday evening. 
That can be difficult to compete with for smaller businesses. However, there are several things that you can do to improve your process. You can work with another retailer, or a different warehouse. Consider where your most extensive client base is, and the impact putting your products in a warehouse somewhere nearby would make. When looking for shipping, you're going to want to have the best, Leeline is just that.
Last-Mile Delivery
You also need to consider the last-mile delivery. The problem is that with last-mile deliveries; you aren't in the driver's seat. So you need to ensure that you have a courier that has the best reputation. It is a good idea to run on a number of tests on various operatives and see which one performs to the standard that you need. Here are several things to consider when choosing your last-mile delivery service.
You need to know how secure your chosen courier service is. Ask for information about your security policy, and what happens if a package is unable to be delivered, or how often the van with the items is left unattended. Do you want to take that risk?

Professional appearance is incredibly important. And while security, reliability and delivery speed is essential, the professional appearance will have an impact on your overall branding. And even more so if the appearance of your chosen careers van and driver is not at the standard that you would like to see.

Reliability is essential. How reliable is your chosen career service to your knowledge? Each time you take an order, your company's reputation is put on the line. You need to ensure that your last-mile delivery service is reliable to avoid letting your very loyal customers down.

Delivery speed is essential, all businesses rely on fast delivery and you should too. Decide what quick delivery options are the most beneficial, and what you want to pass on to your customers cost wise.

The delivery service options also have an impact on your bottom line. The original large freight will take your items from wherever your warehouse is on the globe, and these last more deliveries will need to be from warehouse to front door. Keep in mind the size and number of parcels and how many usually you are required to send. This will give you a better idea of the delivery service type you need, and the price.

How easy is it to get in touch with this courier company? If you have been waiting days for a response to an email, that's a good indication that either they don't have the staff to handle the emails or they don't feel like the query was important enough. You need to choose a career service that will make your life easier and the lives of your customers more comfortable too.
Communication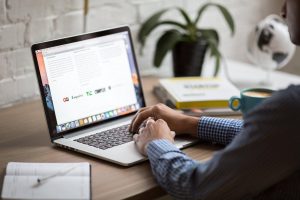 You need to have a close line of communication with your warehouse and shipping system. This will enable you to get orders out much quicker and seamlessly to your customers. This will help you avoid delays. It is essential that you have someone on your team in house check-in with the warehouse at least daily. If that is not possible, then you might want to consider having some electronic help. 
Many warehouse and shipping platforms can help streamline your communications. Upgrading your communications or having somebody said as a point of contact can help make sure that any problems that arise are addressed quickly. 
If you are still keeping track of all of your shipping with paper documents, it is very easy to lose those documents. When you change and use an electronic data exchange system, this will be prevented. When you have an exchange system in place, your buyers purchase data will be sent to companies and safely stored online. You will never need to worry about losing it. 
And if something should happen to the product or the package, you will be able to find the information about their order, when it was meant to be shipped and rectify the situation. This is important so that neither you nor your staff will have to go through streams of paper in order to find information about an order. Almost all popular shipping software programs will have electronic data exchange in place to help you streamline your shipping process. Automating much of what you can help increase your shipping speed and accuracy.
Shipping Charges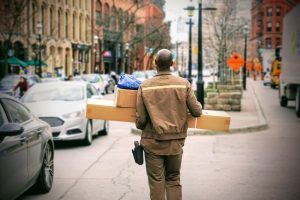 It is an unfortunate part of many businesses; they forget to include shipping charges that reflect the charges that you will get. Shipping costs might change frequently, and you're going to want to make sure that your budget will be able to cover any shipping charges should they arise. Typically these increases in price will be for packages that weigh above a certain amount. 
Ideally, you want to be able to avoid giving all of the additional costs to your customers because at a specific point customers don't like to pay for shipping. And where possible, you should want to offer them a wide variety of shipping options. This will give the customer control of their own budget, and they can make a decision if they like to wait extra days and pay less on the shipping.
Customs
If you can ship internationally, that's great. But shipping internationally can represent a couple of new challenges. When shipping domestically, you will not typically have to face them. When you ship internationally you will need to go through customs when leaving the country of origin and entering a new one. 
You will need to declare each item online when the order is placed, and you should make this part of your standard shipping process. This will mean that your customer's items aren't stuck in customs for weeks, and even when they are ordering from a different country, they know that they can rely on the service and speedy shipping process.
Order tracking
You probably already know the joy of having a tracking number. Customers love to be able to see when the package is going to arrive. Being given an estimated delivery date, and even an estimated delivery time will help to make sure that they can plan and receive their goods. 
And supplying your customers with a tracking service will also reduce the number of complaints that you are likely to receive about shipping. If a customer perceives the time between purchase and delivery to be too long, they are likely to get in touch and ask where the package is. However, If you are clear with them and give them a tracking code, they will feel like they have more knowledge, and are less likely to get in touch about delays. Not only this but if there happen to be any issues with a package getting lost or damaged and the tracking service can help you source the item and the problem.
Lead Times
Depending on the type of goods that you are shipping, you can add an increase your lead times, to help you make a decrease elsewhere. The more advanced you are to give your carriers notice of pick up and delivery The more likely it is that you are likely to see a reduction in costs. 
One of the highest costs for your business will be when your cargo is sitting idle, and this happens when there is not enough planning. You can take steps to ensure that this does not happen, you have to consider the fact that when your cargo is sitting idle for days or hours, you will be covering the cost of that. The more advanced means less likely is that carriers need to add additional hours on to your costs.
And aside from all of those points, you need to remember, but shipping is an ideal space to make sure that you have more branding. Use your packaging, and everything surrounding your shipping cementing your brand in the mind of your customers.