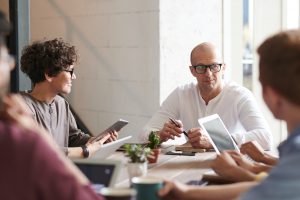 You achieving success in the business world depends upon many key factors, including efficiency. The more efficient you and your team members are, the more you'll get done, and the more you'll accomplish.
You need to cut out what isn't working or serving you any longer and focus on ways to be more efficient in the workplace. The following suggestions will help you know what to focus on and how to ensure you're operating effectively around the clock. Although it may take some time and effort on your part to make these changes, know that the rewards that will come from you doing so will be well worth it in the end.
Check-in with Your Employees
You can run a more efficient business by communicating with and checking in with your employees frequently. You should know what people are working on and if your clients are being taken care of and are satisfied with your service. Hold weekly meetings and use email to stay in touch throughout the workweek. You want to make sure you know what's going on with your business and that you're all on the same page. Brainstorm ways you can automate particular processes and workflows and help one another to work smarter.  
Maintain Your Tools & Equipment
You'll be able to run a more efficient business when you're good about maintaining your tools and equipment. Keep the items you use to run your business in prime condition by scheduling regular maintenance of them over the years and learning about ways to ensure they function optimally and don't cause you any significant issues. You can get more details straight from the source about ways to keep your machinery in good working condition so you can save yourself time and money in the long run.
Delegate & Consolidate Tasks
You're also going to want to get in the habit of delegating tasks to your staff to help you run a more efficient business. You want to get to know your employees and what skills they have so you can hand out assignments accordingly. Also, discuss ways you can consolidate tasks and ensure that no two people are working on the same to-dos or projects. Communicate often with your staff and have a good understanding of what each person is doing so you're not duplicating efforts.
Be Open to Change
One of the best ways to be more efficient within your business is to be open to change. If you're not, you risk getting comfortable and set in your ways and failing to improve. Therefore, commit to listening to others when they have ideas to share for how you can work more efficiently. Not only listen to them but be willing to implement changes and improvements based on their responses and feedback. It'll help your business and keep your staff members happy and comfortable. You need to stay ahead of the curve and focus on innovation if you're going to be more efficient in the workplace. Instead of making assumptions, take a look at what's working well and where the hang-ups are so you can fix and overcome these roadblocks.