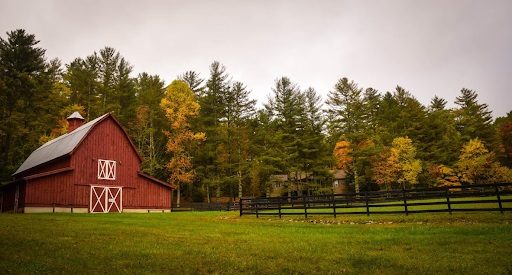 Farming is a business idea that people seldom think about. Even just thinking about farming as a business can scare some people off due to the amount of work and time it takes to create something profitable. You have to wait for months before you even have a product that is marketable, and you're going to be spending a lot of time doing physical labor just to run the place.
As such, the initial impression that most people have is that a farm just isn't as profitable as it used to be. It requires a lot more work than something safer such as starting an eCommerce business and takes a fraction of the time and effort. But with that said, starting a farm isn't necessarily a bad idea if you're looking to turn a profit. After all, there are still many farms in business and food is a staple that we're always going to need, so can it be lucrative if you're just a regular person that has an opportunity to run a farm?
Farms cost a lot of money to start up, but you can cut down on the expenses
One of the most expensive things about running a farm is the fact that it costs a lot to even run it as a business. For example, you have to pay a lot in utility costs because of the amount of water you need to water your crops, and you also need to pay for things like machine and vehicle maintenance. These are incredibly important things that you should be looking out for because an unsuspecting beginner could completely forget about the running costs and end up losing a lot of money in the first couple of months.
A good way to cut down on farming costs is to consider using water tanks to store rainwater. When rainwater is cleaned and purified, it can perform even better than most water that you get from mains. This is because it's naturally soft and doesn't cost anything once you have the water tank installed. You'll need to install several of these in order to catch as much water as possible, but it'll drastically cut down your water bills when used correctly.
Farms need to scale up quickly unless they have a niche
Unless you're able to take advantage of some kind of niche, it's usually a good idea to try and scale up as quickly as possible. Unfortunately, this still requires a lot of money and is another reason why people tend to avoid starting up a farm if they doubt their ability to stick with it as a long-term business idea. This is more for the farms that want to provide somewhat basic products such as general crops. Vegetables, fruits, and even herbs are great candidates for this.
However, if you want to farm something a little more unique such as mushrooms, then you'll need specialized knowledge and likely a unique building or farm arrangement that allows for you to grow a lot of delicious fungi.