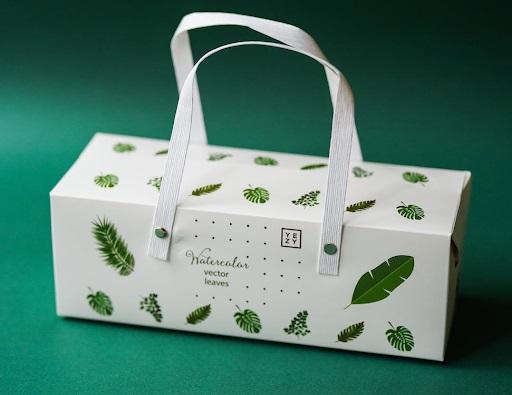 Making A Personalized Custom Product
Research indicates that 80% of customers will likely purchase from a company that provides a personalized experience. Almost every business wants to stand out from their competition. Fortunately, product customization can help you show your uniqueness in your industry. It's also easier to address each buyer's individual needs. But how can you create unique products for your business? The following tips can help you.
Creating unique products for your business can be an effective way to set yourself apart from competitors and provide a strong value proposition to your customers. There are several approaches you can take to offer personalized options.
Check the company background
It's important to work with a company with a track record of quality when manufacturing personalized products. Regardless of what items you want to order, whether a machine part or business merchandise, you should choose a company that understands your target market. When checking the company's background, determine if it has cemented itself in the industry. You can start from the company website, so keep this in mind. You can also look for online reviews to give you an idea of their quality.

Another approach is to implement configurators or customization tools on your website. These interactive tools enable customers to design their own products by choosing from a variety of options. For example, if you sell apparel, you can provide a tool that allows customers to select the fabric, color, style, and size of their garments. Real-time visualizations can assist customers in visualizing their choices, ensuring they get the desired outcome.
Be certain of your requirements
One method is to provide personalization options, allowing customers to add their own personal touch to the product. This could involve engraving their name on jewelry or adding a special message to a gift item. By offering a range of personalization choices, you cater to customers who seek individuality and sentimentality in their purchases.
The last thing you want to do is contact a supplier or manufacturer when unsure of what requirements or specifications you want your product to meet. You first need to have a clear understanding of your customization requirements. Take the time to outline what you want regarding the product type, size, preferred materials, colors, and additional features or functionalities. The more specific you are, the easier it will be for your manufacturer or supplier to meet your expectations, so keep this in mind. Create a comprehensive product brief or sample to give your supplier visual references and clarify your expectations. Speaking of samples, the next point is also important.

Request for samples and prototypes
Engaging customers in the design process through collaborative design is another effective method. This involves working closely with buyers to co-create a product that meets their specific requirements and preferences. By gathering their ideas, feedback, and input, you can develop a unique product that aligns with their vision. This approach works well for customized furniture, tailored clothing, or even personalized artwork.
Even after providing your specifications, disappointments can still happen regarding the final product. You could lose a lot of money if you've already made large orders and they are what you expected. So, to avoid such surprises or disappointments, it's best to request samples or prototypes before you place a bulk order. This way, you can identify design flaws or inaccuracies and make the needed corrections. You'll also be able to evaluate your final customized product's quality, functionality, and aesthetic appeal. Also, be sure to test the sample as many times as necessary to ensure it doesn't need further improvements. If you're satisfied with the sample after a thorough examination, you can go ahead and make your order.

Be sure of what timelines to work with
Specialized products usually need more time than ordering pre-existing ones, especially when they require complex assembling processes. Of course, how much time your order will take will depend on the product being worked on, so keep this in mind. However, that's not all; other things like shipping issues, back and forth with design approvals, and production lead times can all extend the overall timeline. So, determine your timeline when working with complex assembly services to know when to expect your product. Establish healthy communication with your supplier or manufacturer to receive regular progress updates and ensure product quality. 

Furthermore, offering limited editions or exclusive releases can create a sense of excitement and exclusivity among your customers. By producing a unique version of your product in limited quantities or incorporating rare materials or special features, you tap into the desire for something special and collectible. Marketing these limited editions as exclusive offerings enhances their appeal and drives customer engagement.
Regardless of the approach you choose, clear communication about available customization options, associated costs, and production timelines is crucial. Providing a seamless ordering and delivery process further enhances the overall experience, fostering loyalty and repeat business. By incorporating customized products into your business strategy, you can cater to the unique preferences of your buyers and stand out in a crowded marketplace.