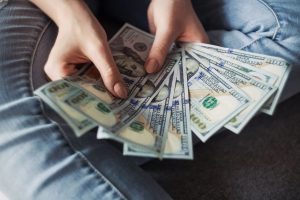 Securing some funding is the first big hurdle that all new business owners will face. Convincing a bank or a private investor that your business has the potential to be a success and you are the one to take it there is tough. Many business owners struggle because they don't really know how to go about approaching lenders and they make a few common errors during the funding process. These are some of the biggest funding mistakes that new businesses make. 
Approaching Lenders Too Early 
If you go to an investor with a new idea and nothing else, they are not going to back your business. You need to be able to prove to them that the idea actually has some potential and you know how to promote the product in the right way. Ideally, you should start the business and try to make a few sales first. That way, you can go to the investor with proof that people are interested in the product and ask for investment so you can continue to grow the business. Investors will only part with their cash if they are confident that they will see their investment again, so you need some proof of concept. If you can't get the business up and running without their investment, you need to conduct thorough market research and product testing so you can, at the very least, prove that your product is effective and there is a gap in the market for it. 
Only Talking To Banks 
Your bank may be willing to offer you a business loan but before you accept it, it's important that you look at your other options because you may be able to get a better deal elsewhere. Consider other lenders, like Cardiff, who specialize in business loans. These lenders can often give you a better interest rate than the banks will and the process will be much faster than going through a bank. You should also consider private investors because they will be able to offer their expertise and advice as well as their money. Before you agree to take any loan, you need to weigh all of the different options and decide which is right for your business. 
Not Putting Your Own Money In
If you approach an investor, they will always ask how much of your own money you have put into the business. If you haven't put anything in, that's not a good sign because it makes them wonder how serious you really are. If you are so sure that this business is going to be a success, why haven't you put any of your own money into it? If you don't have the money to back your own business, you should put your plans on hold for a while and start saving. Follow these money saving rules and you should be able to build up the money that you need in a short period of time. If you can put a bit of money in to get things started and make a few initial sales, you will find it so much easier to get an investor interested in your business. 
Failing To Use Credit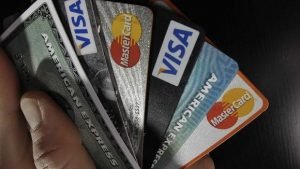 Sensible money management is so important when you are running a business, but that doesn't mean that you shouldn't use credit. A lot of new businesses worry about getting into lots of debt or damaging their credit score, so they don't want to use credit. However, having a line of credit there as a backup can be so helpful in the early days of a business. Things will be slow to start and there may be some months where you struggle to cover all of your overheads. If you are forced to borrow in a rush, the interest rates will be very bad and you will pay out more money in the long run. But if you have a line of credit with a favorable interest rate already agreed, you can dip into that money when you need it and then pay it off when things are going well for the business.  As long as you are sensible and only use credit when you really need it, you can avoid any serious debts. 
Underestimating Costs 
When you apply for a loan, you need to provide a breakdown of your costs. But so many business owners underestimate their costs because they forget about small details. You may have covered the cost of manufacturing and shipping, but what about office furniture or supplies? These smaller details often get overlooked and businesses don't borrow enough, so they soon run into cash flow issues. When you are estimating your costs, make sure that you are thorough and you include every tiny detail. 
If you make any of these common funding mistakes, you may find yourself in a very tough financial position.