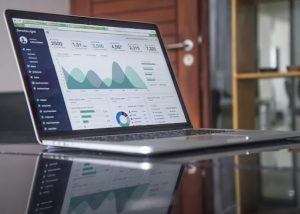 Whether you like it or not, your business needs a plan, but even if you don't know the first thing about business planning, you can learn the main ingredients easily and strengthen the business. A business plan should include essential elements you can find in the article below.  
Business Summary 
A business summary is your business in a nutshell, it doesn't have to be extensive, but it does have to be compelling and concise. Considering the requirements of your investors – including their attention spans – you might not get another chance to sell your business, so make it count.
Because of the nature of the business summary – and its importance – this part of the business plan should be written last. Once you understand your product, valuation, intentions, and position in the market, you can create a punchy and engaging business plan that works.  
Market Analysis 
If you don't know where you sit in your market, or you haven't done enough analysis on your niche, chances are you won't convince investors to part with their money. Not only that, this market analysis is a key component in making your business successful, so do your research. 
The market analysis includes an analysis of the competition you're up against as well as numbers and statistics that outline trends in the niche and support your business aspirations. This part of the business plan is your chance to impress investors with industry knowledge.    
Business Structure 
A business might have an exciting product and be launching at the right time for the market, but unless you have the right people on board, the chances of failure and investment losses are high. That's why investors often back people rather than products at the investment stage. 
This section of the business plan outlines the hierarchical structure of the business. Also, detail the particular skills and specializations in operation in different departments, so investors have a clear inside into how your business functions. This transparency strengthens your bid for money. 
Funding Outline
Although a business plan service is as much for the organization as it is for securing outside investment, it's a good idea to include a funding section even if you aren't seeking money. Most businesses have some form of loan or startup cost, which needs to be detailed in this section. 
Alternatively, you might use this section to outline the need for funding. In this case, you need to outline what you need the funding for – equipment, product development, marketing – and how you intend to repay it, including realistic numbers regarding your future financial projections. 
Marketing Plan 
You might have an existing product, but it's not much good if your target audience doesn't know about it. Not only will you have to market the product at its launch, but you will also have to build your marketing processes for the future. All of this needs to be detailed in the marketing section of the business plan so that directors and investors have a road map to the company's success.