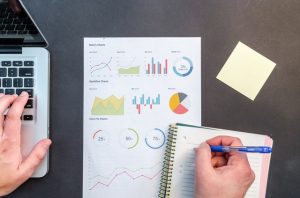 The traits that an entrepreneur needs to make their business successful are extensive, yet some are more important than others. One of the most crucial, yet often overlooked, is patience. If you can cultivate this aspect of your personality, then you'll find that not only is running your business more straightforward, but it's also stronger and better equipped for success. In this article, we're going to take a look at a few key reasons why patience will be such a valuable tool as you try to get your venture off the ground. 
Conducting Research
You should never start a business from a position of market blindness. If you're going to spend the time, money, and energy to get a company off the ground, then it'll be in everyone's best interests to know that there's an actual demand for your products or services. This takes time — while you may want to get things moving as quickly as possible, taking a considered approach to your research will serve you well in the long run. It'll provide you with a solid framework and direction, but you can only get it by moving slowly and ensuring your research is correct.
Building Knowledge and Energy
You're going to have some of the skills needed to run a company, but you're not going to have all the tools in the locker. Before launching, you'll want to work on improving your skills and broader knowledge base. The more you know about your products or services, and the industry as a whole, the better. Also, it's worth remembering that running a company requires a lot of energy. You'll be well-served by taking some time to get yourself to a position of strength before you hit the ground running.
Logistical Matters
You might have grand ideas about all the awesome things you're going to do with your company, but you'll quickly discover that there's a whole other world when it comes to running a company: there are a lot of paperwork and logistical matters that you must deal with. Even if you wanted to get up and running as soon as possible, you might have to wait until all the forms have been properly filed before you begin trading. How long this will depend, in part, on where you're based; the timeframe to become an LLC varies by state, for example. Of course, it's in your best interests to ensure that your paperwork is filled out correctly and you have the right set up. 
Waiting on Other People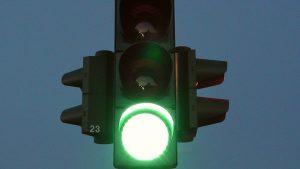 You're excited about the prospects of your company, but alas, the other people you need to get things going might not be quite as motivated. Having a degree of patience will stop you from going crazy when you're waiting for other people and companies to get back to you.
Slow Beginnings
Finally, keep in mind that no one has overnight success when it comes to their business. Progress will be slow, no matter how robust the idea and execution is. Stay patient!