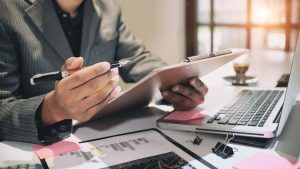 There are 32.5 million small businesses in the United States. A large portion of small business owners must take on all aspects of the company, including finance.
If you're one of the millions of small business owners in the U.S., managing your business finances shouldn't be a nuisance. Keep reading to learn five finance tips to help you save time and money.
1. Keep a Separate Business Account
As a small business owner, it may be tempting to mix your personal finances with business money. That is a recipe for disaster when tax time rolls around. Instead, make sure you pay yourself and keep your personal finances completely separate from the business.
Having a separate business account and credit card will make it easier to keep track of your business expenses. It'll also help you make better profitability predictions.
2. Understand Your Financial Responsibilities
Understanding your financial responsibilities is key to effectively managing them. Your specific responsibilities will depend on your particular business. There are a few universal responsibilities you should be aware of.
Tax
Every business has to deal with taxes. Taxes differ based on the type of entity your business is and whether or not you have any employees. Do research on your specific situation to find out what your tax obligations are.
Repayments and Reports
There are financial obligations if you have investors to repay or stakeholders to answer to. These types of entities require financial reports and proof of growth and profitability.
Everyday Operations
Your everyday operations also require attention from a financial perspective. Your financial responsibility includes things like:
Bookkeeping and recording transactions
Monitoring invoice payments
Paying wages
3. Use Accounting Software
Many small business owners rely on Excel spreadsheets to manage finances. These spreadsheets don't support good accounting practices.
There is accounting software available on the market that makes financial management much easier. Accounting software helps with:
Invoicing
Accounts payable
Accounts receivable
Bank syncing
Report generation
To further simplify your finances there are spend management tools like Bento that integrate with accounting software. A spend management tool helps you save time and money on administrative tasks while ensuring your books are up to date.
4. Monitor Your Books
It's important to set aside time to regularly review your books. Even if you have a bookkeeper, get into the habit of looking at your books every day or once a month. This will help you get more familiar with your finances and alert you to any red flags that may signal a financial problem.
5. Recognize When to Get Help
As a small business owner, you are likely not an accounting or finance expert. There are certain situations where it's necessary to seek professional help from an accountant.
If you're facing an audit, experiencing rapid growth, or losing too much of your valuable time to accounting it may be time to call in a professional. Recognizing when to get help is important to company survival.
Ready to Get Your Business Finances in Order?
Now that you know these five finance tips, are you ready to get your business finances in order? From having a separate business account to monitoring your books, following these tips will help you manage your finances.
If you're looking for more articles like this, check out the rest of our blog!