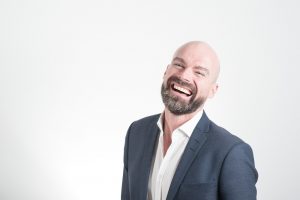 You need to change your mindset to grow a business. You can't sit on your laurels and expect things to progress naturally. Remember, it's the innovators who are at the top of the game when it comes to business, so make sure you are constantly evolving your small business to keep up with them and start leading the way yourself. Here are six changes you can make to help your business grow exponentially.
Improve Your Customer Service
Your customers are the lifeblood of your business, and so improving your customer service is crucial to helping your small business grow exponentially. If you employ a small team of staff to run things for you, then making sure their abilities with customers is fully up to scratch is important. Send them on a customer service training course – there are plenty available that they can take online right away. Repeat business is the difference between a successful firm and one that isn't really going anywhere. So, if you can increase your customer satisfaction levels through better customer service, then you're going to get clients coming back for more time and time again.
Invest In A CRM System
Building on improving your customer service, investing in a CRM system could be key. A CRM system is a fundamental tool that allows businesses to manage a combination of tools that culminate in building more longer-lasting relationships with their customers. Standing for Customer Relationship Management, CRM systems will help you to ensure every interaction with your customers runs smoothly and are a really great way to have all of your consumer information all in one place. With a CRM, you can track customer interactions via multiple channels such as email, phone calls, social media and more.
Look After Your Staff
Another important change to make to help your business continue to grow is to make more of a conscious effort to look after your staff. Following the COVID-19 pandemic, this has become more and more fundamental to the way in which businesses operate. It's important that you continue to provide your employees with the opportunity to work from home or remotely to give them the work-life balance that we have all become accustomed to in the last 12 months. Make sure you are appraising your team regularly, offering bonuses, raises, and even promotions when deserved to keep your workers in good spirits and happy in their current role at your firm.
Embrace Digital Marketing
The last year has seen a wealth of digital acceleration take place that has been truly unprecedented. Therefore, it's important to keep innovating and embracing digital platforms to grow your business exponentially. Utilize social media to grow your customer base by launching channels across services such LinkedIn, Twitter, Instagram, or even Facebook to promote your business' services. Similarly, make use of digital marketing techniques such as paid social media campaigns, PPC and SEO to grow your business exponentially. Embracing digital marketing is the way of the future, and your business will need to do so to remain relevant.
Sure Up Your Supply Chain
Reduce your risks to ensure your business is better primed for growth. With Brexit and other political uncertainties making life difficult for small businesses that deal with clients across the world, it's never been more important to sure up your supply chain to make sure that your business doesn't suffer in areas where others might. Reducing risk, in general, is a wise idea too. So, why not consider improving your cash flow by investing in a new financial management system such as Xero or QuickBooks to make life easier for you when filing your tax return?
Reinvent The Way You Recruit
Finally, look to the future when thinking about the ways in which you recruit. As you begin to grow your small team, defining your company culture becomes all the more important. It almost becomes less about the most qualified candidate and more about who you feel as though will fit best into your small team. Diversity is important too, so having people from different backgrounds and sectors will ensure that new ideas are always being brought to your desk. Change the way that you recruit to accommodate this new way of thinking. Rather than IQ tests or written tasks, why not consider incorporating a personality test into your hiring process?
Ultimately, there is plenty that you can do to help your small business to thrive. However, if you want to see it grow exponentially, then you ought to follow some of these tips.