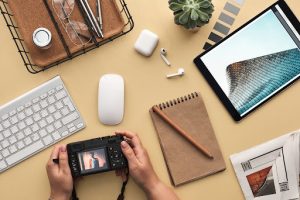 Right now, more and more people are running their own businesses. The pandemic has seen a huge shift in attitudes towards work and countless people's career paths. As many companies have gone bust or made staff redundant, the growing unemployed population turned their minds to becoming their own bosses, controlling their own career paths and working in industries that they genuinely like and are interested in. Another major perk of running your own business? Gaining more money rather than building someone else's fortune on their behalf. Of course, to create a business, you need to have a product or service to sell. Getting this right can take time, effort and a little industry knowledge, as well as a good understanding of how businesses work. This can all feel a little daunting, but with the right advice and guidance, you should be able to make your company a success! Here are some key pieces of advice and information that should help you to create and sell products effectively!
Coming Up With an Idea
First and foremost, you need to have an idea of what you want to sell. There are countless potential products you could specialize in and, chances are, you already have something in mind. This is all good and well, but you do need to make sure that your idea is viable and that there's genuine demand for it in the marketplace. It's a good idea to either spot a gap in the market and fill it, or to improve significantly upon a product that already exists. When you've settled on what you want to sell, it's time to test your idea. This is where market research can come into play. Market research will introduce you to members of the target demographic you want to sell to and gives you a chance to get their ideas and thoughts on the products you're intending to sell. This can really help you, as you can determine whether buyers would actually like what you're interested in selling, as well as other key information, such as what price they'd be willing to pay in exchange for the goods. Generally, most businesses use market research agencies to help them with this process, as they already have all sorts of potential participants available on their books.
Weighing Up the Costs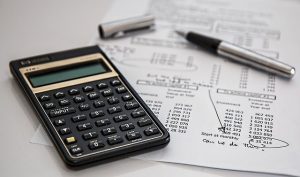 Of course, it's all good and well having a final product that works and is desirable to your consumer market. But if you can't produce the item for a price within your target demographic's budget, you're not going to make any sales. Take this as an example. Say you approach someone and ask whether they would like a huge diamond, nearly any target demographic is going to say yes. However, when you highlight that the price will fall into the thousands, tens of thousands or hundreds of thousands, you'll quickly find that many lose interest and wouldn't actually buy it. You need to make sure that your product is affordable while still maintaining room for profit. This will ensure that customers can afford to buy your product, but that you still make money in the process of providing them with it. Here are some key areas to consider when weighing up the costs of producing your product.
Know Your Demographic's Budget
First, you need to know how much money your target demographic has available to spend. If you're creating a luxury item for people on large salaries, chances are, you can spend more on the materials, ingredients and manufacturing process, as you'll be able to absorb these costs by charging more for the final product.. If you're targeting people with less disposable income, you're going to have to keep the costs lower. You can find out about your target demographic's budget and spending by conducting market research.
Raw Materials / Ingredients
Next, let's look at the cost of the materials required to create your product. This could be raw materials (such as plastics for a toy) or ingredients (such as ingredients used to create food, beauty products, shampoos or conditioners). Take a look at how much all of the materials or ingredients you'll need to create your product cost. Determine whether you can still maintain a profit margin. You also need to take fluctuations in price into account. Look at the recent history of price changes to these components or ingredients. You need to accommodate for potential increases in price over time and ensure that you can still provide the product while making a profit, even if the cost of materials or ingredients slightly rises over time. This will give your product longevity.
Manufacturing and Production
Next, you need to consider manufacturing and production costs. Someone needs to put the ingredients or components together to create the final product and they are going to charge for this. There are two ways to approach the manufacturing process. You can either outsource or manufacture in house. If you're a small business, chances are, outsourcing will be the most cost-effective manufacturing method for you. When you outsource, you'll ask a third party to manufacture your goods on your behalf. This saves you buying expensive factory spaces, equipment or machinery and hiring and training staff to actually manufacture your goods. Instead, someone takes the whole process out of your hands in exchange for a fee. As time goes on and your business begins to expand, experiencing more success and demand, you may want to bring things in-house. As long as you know you have a consistent demand for the goods you're producing, you can rest assured that the equipment you buy will eventually pay for itself and you will be able to cut out the third party cost that another company will charge you to create your goods. Make sure to include the important steps of product testing in your manufacturing process. This will ensure that your products are safe for consumers to use.
Marketing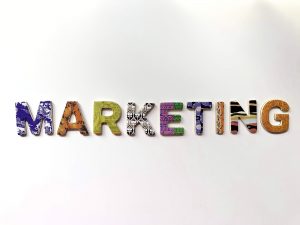 Got your product ready to go? It's time to focus on marketing. You can have the best product in the world, but if nobody is aware that it exists, you're not going to make many sales. Marketing is the process that will make your target demographic aware of your products, emphasizing and showing off their perks and encouraging people to actually buy them. There are countless areas of marketing you can focus on, but here are just a few to start out with.
Traditional Means of Marketing
Many people leave behind traditional means of marketing nowadays, but if you have the budget, it's more than worth investing in. Consider print marketing. By printing out leaflets, you can hand out information about your products to members of your target demographic. This works well in places like exhibitions and tradeshows. It also works well if you can leave them in bars and cafes or other places that your demographic frequents. Print advertising can also take the form of posters and billboards, which – when well placed – can really catch your demographic's attention. Another traditional form of marketing to consider is Corporate Video Production. Videos can be placed on TV ads or even in more modern billboards, which display video instead of still images. Finally, consider radio. Radio ads can influence people and many still listen to the radio when driving or when at home.
Email Marketing
Next, time to look at more digital marketing. Emails are a great way to target people and entice them into heading to your website. Create a mailing list by adding a mailing list form on your website. Offer customers 10% off their first purchase when they sign up, or another similar offer. Being able to email your customers can alert them to sales, discounts, special offers and more. Always include a big CTA (or "call to action") button in the email, guiding them to your site. This can increase traffic and overall sales and conversions!
PPC
PPC stands for "pay per click" and is a form of advertising that often gets placed in search engine results, on websites and on blogs. The name comes from the fact that you only pay for the ad each time someone clicks it. This is very cost-effective, as you only pay for traffic that actually hits your site. Generally, companies will have some sort of in-house PPC specialist, or use a PPC agency, to help determine which ads will best benefit the brand and how much you should be willing to pay for each click.
As you can see, there are countless areas to focus on when it comes to creating and selling products effectively. Those outlined above are just a few areas to focus on when you're starting out! There are many more that you will inevitably get introduced to down the line. However, hopefully, at least some of the information will come in useful for you and will help you to make plenty of sales!