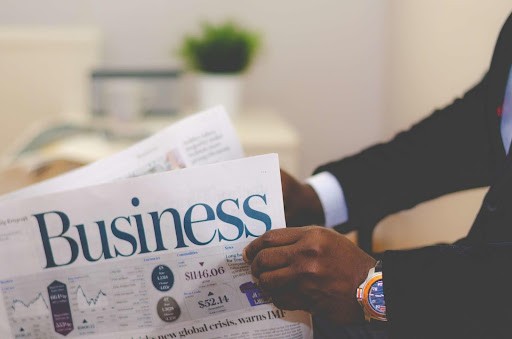 Many people love the idea of starting their own businesses, but they worry that they do not have what it takes to make a success of it. 
The fact of the matter is that people will have all kinds of personalities and life experiences have had success in business (and many more have failed). However, when you take a look at the lives of successful entrepreneurs from Shawn Meaike to Richard Branson to Elon Musk, you do tend to find a few qualities that they all share, so let's take a look at them now.
A curious nature
When you look at successful entrepreneurs, you will usually find that they are very curious about the world around them and the way things work. This isn't really surprising because if you're going to come up with new products and services for the market, you really need to be curious; you need to care about the how's and why's so you can offer something of value to your customers and solve their most pressing problems for them.
Determination
Business is all about successes and failures. No matter how brilliant you are, you will always fail at some point. If you give up at the first hurdle, you will never succeed as an entrepreneur, so it is fair to say that determination is a key quality for any successful entrepreneur to have.
Persistence
Most entrepreneurs do not find success with their first, second, or even third idea, so it stands to reason that, if you want to be a good business owner, you need to have the ability to persist even when things seem hopeless. You need to keep pushing your vision and working towards your goals until you achieve your dreams.
 Gregariousness
Networking is a much bigger part of business success than a lot of people would like to admit, but knowing the right person can certainly get you a long way. So, it makes total sense that being a gregarious person who is always the life and soul of the party, always has a good story to tell, and who is always willing to lend an ear, will see you go far in the world of business.
Strong work ethic
Owning a business, especially when you're just starting out, requires a lot of long hours and hard work. It can be extremely challenging and very tiring, so you really do not see many good entrepreneurs who are lazy and unwilling to put the effort in. No, if you want to be a successful entrepreneur, you need to have the strongest possible work ethos or you will burn out and give up before you even get started.
If you have most or all of these qualities, there is a very good chance you could make it as a successful entrepreneur, but of course, you will also need a good idea, a great work ethic, and more than a little bit of luck, so never rush in without thinking your decision through very carefully.
Good luck!