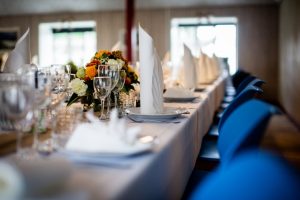 Restaurateurs should watch Bob's Burgers. Actually, everyone should watch Bob's Burgers. It's one of the best animated comedies since The Simpsons, and its charming characters, cute pun-based gags and endless inventiveness make it a must-watch for the whole family. However, those who run their own restaurants should pay special attention to the show, especially when it comes to the protagonist. The eponymous Bob is like many a well meaning restaurateur who has faced financial hardship, customer apathy and eventually closure. It's not that he doesn't make great food. Far from it. The show establishes that he's an extremely gifted chef. It's not that he's not passionate either. His love of food and cooking propels him through hardships that would cause a lesser entrepreneur to give up. 
But while Bob may be a skilled and passionate chef, he's also a bad business owner. He commits cardinal sins of business on a daily basis, and as such faces a constant struggle for survival while his rival Jimmy Pesto (who runs an Italian eaterie across the street) seems to thrive. No restaurant owner can afford to rest on their laurels. Especially in the current climate where every cover seems like a hard won battle and every day seems like you're one step away from financial ruin.
The restaurant business is a generally a low-margin affair, meaning that you need to get a certain amount of butts in seats every day for your operation to remain viable. And you need to take active steps to insulate your margin without compromising on the quality that keeps customers coming back. That starts with looking at aspects of your operation that might be slowly eroding your restaurant's profits…
Trying to do all your own marketing
When you run a restaurant, you're highly dependent on local foot traffic. But that doesn't mean that you don't have to think about digital marketing. Especially in an age where "near me" searches can make all the difference between gaining a new diner who becomes a regular and losing a prospective diner to a competing restaurant (damn you, Jimmy Pesto!).
Making yourself visible to the right people at the right time requires a little knowledge of Local SEO (Search Engine Optimization) techniques including building reciprocal links with trusted local sources, ensuring that your details are accurate and making sure that your listed in all the right places. But although you can try to improve your local SEO and be more visible to prospects on your own, it's likely much more efficient to go through a local marketing agency. They know all the tricks to improve your marketing ROI and get more overs through your doors. 
Wow them with your food and dining experience and they'll keep coming back.
Inefficient cooling
Cooling is an integral part of running any restaurant. Not only do you need to keep your supplied cool to ensure longevity, you need to keep your diners cool, too. Nothing is more stifling to the appetite than being in a restaurant that's too hot. The trouble is that many restaurants struggle to maintain efficiency in their cooling systems. Because they're spaces in which food is constantly prepared and cooked it can lead to a lot of grease and dirt accumulating in cooling systems which could lead to inefficiencies and even loss of function of cooling units and chillers are not properly maintained. Investing in a new processed air cooler chiller may seem like an unnecessary upfront expense. But it's one that could see you make substantial savings and create a better dining experience for your customers. 
You're not rewarding repeat diners
Think of all the hoops you have to jump through to get new faces through your doors. If only you put half the effort into getting people who've already dined with you to come back. Of course, if you're delivering a great ambience, delicious food and value for money, there's a good chance that they'll come back anyway, but why take any chances? Especially when it's so easy to incentivize diners to come back to you for more. A loyalty scheme that allows diners to earn points with each visit can add a sense of gamification and fun while also building greater value for money. With each visit, your diners can earn points that go towards a free starter, a free drink or even a free main course. Whatever your imagination can conceive and your budget will allow.
Yes, you might take a small hit on your margin for these items, but the custom that repeat diners bring to your restaurant should more than mitigate the costs. Especially when you consider that people rarely eat out alone. 
Your front of house team don't know how to upsell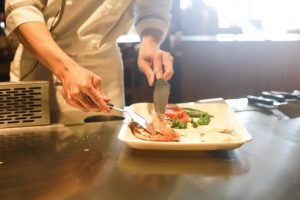 Upselling is a fine art in which front of house members need to be trained. The key to upselling is to make it part of good service rather than trying to go in with the hard sell. For instance, all it takes is for a waiter to notice an empty glass, and ask if the diner would like it to be refreshed. Often they will say yes. That extra glass of montepulciano will add nicely to your margin. The same goes for desserts. Make your portion sizes satisfying enough to make diners feel like they've got their money's worth. But help them to save room for dessert. Your diner still doesn't want a dessert? No problem. How about a coffee?
Your overly eclectic menu
Finally, you want to try to appeal to everyone. But if that means your menu is roughly the length of a Tolstoy novel, you may be trying too hard. You may assume that an eclectic menu is a great showcase for your culinary versatility. But in reality, it means that you spend way too much on ingredients, you end up throwing away a lot of uneaten food and at the very least you can't offer the same degree of quality and freshness for every dish. Play to your strengths, keep it simple, and do it right. That's all you need to know about creating a menu with profitability baked into the crust!