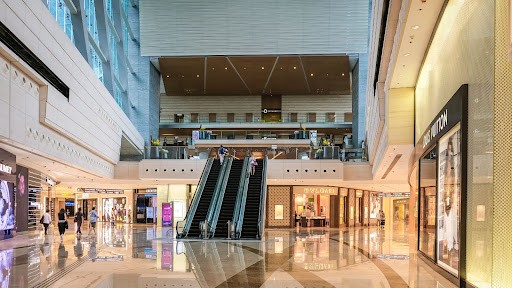 Traditional malls and stores are finding it increasingly difficult to engage the millennial generation, as more of them turn to online shopping. To keep pace, business owners need to find creative ways of giving millennials an experience they can't get on their screens! This blog post provides six amazing hacks that will help transform your mall into a modern day wonderland – perfectly crafted for all those Instagram-savvy shoppers out there!
1)  Embrace Technology:
In today's digitally-driven world, it is more important than ever to create an engaging shopping experience for millennials. To effectively capture their attention and interest, retailers must embrace the technology of this digital native generation – from interactive screens to augmented reality displays and beyond! Harnessing these technological elements can help modern stores stay ahead in a rapidly changing marketplace.
Innovation is the key to keeping up with the changing demands and expectations of the modern shopper, especially millennials. With technology advancing every day, businesses have the opportunity to create unique shopping experiences that engage customers and set themselves apart from the competition. Here are some ideas on how to create an innovative shopping experience for millennials at the mall.
Incorporating technology that enhances the shopping experience can be an effective way to engage millennials. For example, retailers can provide mobile apps that allow shoppers to scan products and receive more detailed information about the product or discounts. Furthermore, retailers can use augmented reality (AR) technology to allow customers to view products in their own home before purchasing them. This not only enhances the shopping experience but also reduces the likelihood of returns.
One way to engage millennials in the shopping experience is to incorporate interactive virtual reality (VR) experiences. The use of VR technology can create a fun and exciting way for shoppers to interact with products. For example, if you are a clothing retailer, you could create a virtual reality dressing room where customers can try on different outfits without having to physically change. This allows them to see how the clothing looks on them without the hassle of trying on different items. Additionally, this creates an enjoyable and memorable experience for shoppers, which can increase the likelihood of repeat visits.
2) Modernization of Shops, Corridors and Eating Areas:
Mall shopping has the potential to be an extraordinary experience. By modernizing shop fronts and corridors with captivating art, sculptures, ufo lights, colored lighting fixtures and even small kiosks for quick bites – mall-goers can journey through a revitalized atmosphere designed just for them! Transform your shopping center into something more than mere transactions; turn it into a visually stimulating environment where visitors will find pleasure in browsing its attractions. 
3) Personalization:
To stand out from the competition, malls must customize their marketing strategies to each customer. From discounts and promotions tailored to individual shoppers' likes and interests, all the way down to sending SMS notifications about new products that are catered just for them – creating an experience will be key in appealing not only to millennials but any type of shopper looking for an extra special touch.
Personalization is a key factor in the shopping experience for millennials. Retailers can create an innovative shopping experience by using personalized marketing techniques. By analyzing data on the shopper's purchasing history and preferences, businesses can provide tailored recommendations for products, discounts, or promotions. For instance, if a customer frequently purchases skincare products, they could receive personalized promotions or suggestions for new skincare products that match their specific skin type.
4) Introduce Experiential Retail:
Millennials are redefining retail with their demand for experiences that go beyond the traditional shopping experience. Malls have recognized this trend and are now offering creative new opportunities such as pop-up shops, interactive displays and product demonstrations to attract younger audiences looking for a unique way to interact with brands.
Experiential retail is a retail strategy that focuses on providing customers with a unique and engaging shopping experience. Rather than just selling products, experiential retail aims to create an emotional connection with customers, by creating an immersive and memorable experience that they can't get from shopping online or in a traditional retail environment.
The future of experiential retail is exciting, as more and more retailers are realizing the benefits of this strategy. One of the main advantages of experiential retail is that it can help to drive foot traffic and increase customer engagement. In a world where online shopping is becoming increasingly popular, retailers need to find ways to attract customers to their physical stores, and experiential retail can help to do that.
Additionally, experiential retail can help to increase brand loyalty and customer retention. When customers have a positive and memorable experience in a store, they are more likely to return in the future and to recommend the store to others.
The future of experiential retail is likely to involve a greater use of technology to create even more immersive and engaging experiences. For example, retailers may use virtual reality (VR) or augmented reality (AR) to create interactive experiences that allow customers to try products before they buy them, or to create personalized shopping experiences based on a customer's preferences and previous shopping history.
5) Focus on Events and Offers:
To create an unforgettable experience for millennials, malls should craft creative campaigns such as flash sales and competitions to draw them in. They can also introduce charitable initiatives that offer unique opportunities for giving back while shopping. Through a combination of these exciting events and offers, malls will be able to provide millennial shoppers with a truly memorable shopping adventure!
Retail stores that prioritize experiential shopping include a variety of options such as Apple stores, interactive clothing boutiques, virtual reality showrooms, and pop-up shops.
Another way to engage millennials in the shopping experience is by providing educational opportunities. Many millennials are interested in learning more about the products they purchase, such as where they come from, how they are made, and how they impact the environment. Retailers can provide this information by hosting in-store events, workshops, or providing educational materials in-store or online. For example, if a retailer sells sustainable products, they could host a workshop on eco-friendly living or provide information on their product's production process.
6) Safety:
The mall experience has been enhanced, as cutting-edge security technology such as motion sensors, CCTV cameras and facial recognition systems have been installed – giving millennials the confidence to shop worry free. These advanced measures create a safe atmosphere for customers so they can focus on finding that perfect item with peace of mind!
Shopping malls have long been known as hotspots for millennials. Now, it's easier than ever to transform a traditional mall into an innovative and fun destination that meets the needs of modern shoppers! With these six hacks in mind, you can create a shopping experience like no other – one filled with memorable moments specifically tailored to the millennial demographic. From enhancing entertainment offerings to utilizing technology-driven experiences– make your next trip through those sliding doors unforgettable!