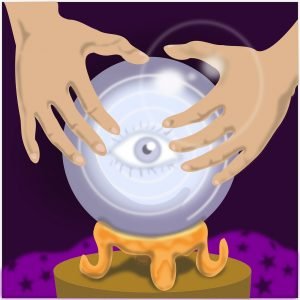 Many people, articles, magazines, training courses, and even videos and webinars will claim to know the secret of success in business.
However, what they often fail to tell you before you have invested your time and money is that such advice usually boils down to three main points. Points that you will find below, so what are you waiting for? Get reading!
Knowing when to act
Knowing when to act is a skill that successful business people must possess. In fact, it can make the difference between coming out on top and in profit, or failing miserably, but what does this skill entail?
Is it following our gut instinct, listening to those around us, or even consulting with a crystal ball? No, it's not, knowing when to act is all about having the right knowledge and experience base to be able to predict the outcome of a situation accurately.
We Don't Have A Crystal Ball
A crystal ball won't help you know when to act in business, but education and experience will.
Something that means courses like this online MBA program that is now available can be a hugely valuable factor in equipping people for business success. Of course, as an online course, it means that you can continue working while studying too, which make things a lot easier than having to put your career on hold for a year to get your MBA, like some folks do.
Then once you have a good foundation of knowledge and experience behind you, you will be much better equipped to be able to decide when you act and when not to. A skill that, as previously discussed, will be invaluable for regarding your business performance.
The desire to improve your customer's lives
Of course, many business people think that if they want to be rich enough, this will be enough to motivate them to success. However, when a company is only focused only profits and not what service they are providing their customers, it is often untenable in the long term.
In fact, to advance in business, you need to be motivated by a genuine desire to make your customers live better in some way. Therefore customer opinion of both your product and the service you are providing including your website are vital and need to be taken into account in all you do.
Product perfectionism
Many people think that perfectionism is a negative trait, but if you want to thrive in business, it can be put to good use. Of course, I don't mean that every piece of work, email, or telephone call you make has to be perfect! In fact, there is a great deal of flexibility and reacting in the moment that needs to happen in these areas.
However, one thing that does need to be perfect is the product itself that you are selling, because without strong merchandise all the rest of your efforts will be for naught. 
With that in mind, be sure to invest in developing, and product testing, and don't be afraid to keep tweaking your results until you are delighted. Then you know that your business will be built on a firm foundation, one that should lead to ultimate achievement.
Also, check out how to start a business abroad such as the UK or Costa Rica.

Latest posts by The Saving Gal
(see all)