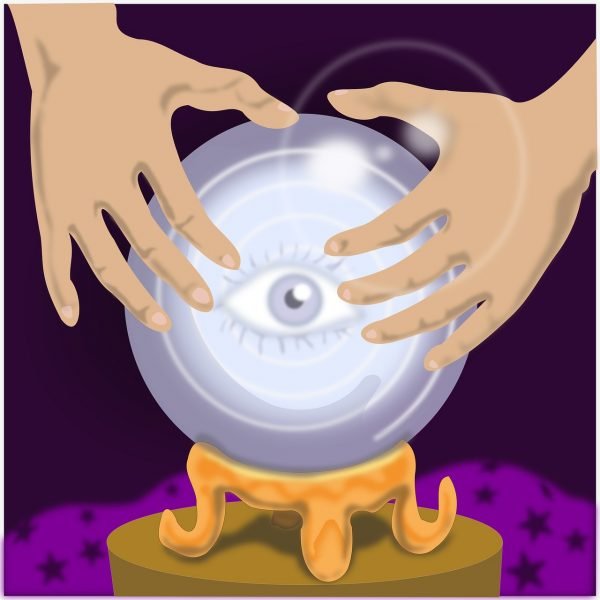 There is no single factor that guarantees success in business, as different industries and contexts require different skills and strategies. However, some key characteristics that can contribute to success in business include:
Strong work ethic: Successful businesspeople are often dedicated and hardworking, willing to put in the time and effort required to achieve their goals.
Resilience: Building a successful business often involves facing challenges and setbacks along the way. Being able to bounce back from failures and stay motivated despite obstacles is a key characteristic of successful entrepreneurs.
Strategic thinking: Successful businesspeople are often adept at identifying opportunities and developing plans to capitalize on them. They are able to anticipate and respond to changes in the market, and are skilled at making strategic decisions that help their businesses thrive.
Financial acumen: A good understanding of financial management is critical for success in business. Successful entrepreneurs are able to manage their finances effectively, including budgeting, forecasting, and managing cash flow.
Strong interpersonal skills: Business is all about relationships, so successful entrepreneurs need to be skilled communicators and relationship builders. They must be able to communicate their vision effectively, build trust with customers and partners, and collaborate effectively with others.
Innovation: In today's fast-paced business environment, innovation is key to staying competitive. Successful businesspeople are often creative and innovative, constantly looking for ways to improve their products, services, or processes.
Customer focus: Ultimately, businesses exist to serve their customers. Successful entrepreneurs are able to anticipate and meet the needs of their customers, delivering products and services that meet or exceed their expectations.
There are many ways to measure success in business, and the metrics that define success may vary depending on the industry, the size of the business, and the goals of the business owner. Here are some creative ideas for measuring success in business:
Customer satisfaction: One way to measure success is by how satisfied customers are with a business's products or services. Customer feedback surveys, online reviews, and referral rates are all indicators of customer satisfaction.
Revenue growth: Revenue growth is a key indicator of a business's success. By tracking revenue growth over time, you can see how well the business is performing.
Employee engagement: Engaged employees are more productive, and a business that fosters employee engagement is more likely to be successful. Employee surveys and retention rates can help measure employee engagement.
Innovation: Successful businesses are often those that are innovative and stay ahead of the curve. Tracking the number of new products or services developed, patents filed, or awards won for innovation can be a good indicator of success in this area.
Social responsibility: Many customers are interested in doing business with companies that are socially responsible. Measuring success in this area can include tracking charitable donations, volunteer hours, or environmental impact.
Industry recognition: Awards and recognition from industry peers can be a good measure of success. This can include industry-specific awards, inclusion in "best of" lists, or media coverage.
Business growth: Measuring the growth of a business can be done in various ways, such as tracking the number of locations, employees, or clients/customers over time. This can provide insight into the overall success of the business.
Profitability: Finally, profitability is a critical measure of success for any business. By tracking profit margins, cash flow, and return on investment, you can get a good sense of whether the business is financially successful.
Ultimately, the best way to measure success will depend on the specific goals of the business owner and the industry in which the business operates.
Many people, articles, magazines, training courses, and even videos and webinars will claim to know the secret of success in business.
However, what they often fail to tell you before you have invested your time and money is that such advice usually boils down to three main points. Points that you will find below, so what are you waiting for? Get reading!
Knowing when to act
Knowing when to act is a skill that successful business people must possess. In fact, it can make the difference between coming out on top and in profit, or failing miserably, but what does this skill entail?
Is it following our gut instinct, listening to those around us, or even consulting with a crystal ball? No, it's not, knowing when to act is all about having the right knowledge and experience base to be able to predict the outcome of a situation accurately.
We Don't Have A Crystal Ball
A crystal ball won't help you know when to act in business, but education and experience will.
Something that means courses like this online MBA program that is now available can be a hugely valuable factor in equipping people for business success. Of course, as an online course, it means that you can continue working while studying too, which make things a lot easier than having to put your career on hold for a year to get your MBA, like some folks do.
Alongside an online business degree, you could consider skills-based courses too, especially those that can help you overcome any weakness you might have. So, if you were bad with finances, for example, you could take a basic accountancy course to improve that side of your knowledge. Consider any other course that will help you improve your performance in business and give you a greater chance of success.
Then once you have a good foundation of knowledge and experience behind you, you will be much better equipped to be able to decide when you act and when not to. A skill that, as previously discussed, will be invaluable for regarding your business performance.
The desire to improve your customer's lives
Of course, many business people think that if they want to be rich enough, this will be enough to motivate them to success. However, when a company is only focused only profits and not what service they are providing their customers, it is often untenable in the long term.
In fact, to advance in business, you need to be motivated by a genuine desire to make your customers live better in some way. Therefore customer opinion of both your product and the service you are providing including your website are vital and need to be taken into account in all you do.
Product perfectionism
Many people think that perfectionism is a negative trait, but if you want to thrive in business, it can be put to good use. Of course, I don't mean that every piece of work, email, or telephone call you make has to be perfect! In fact, there is a great deal of flexibility and reacting in the moment that needs to happen in these areas.
However, one thing that does need to be perfect is the product itself that you are selling, because without strong merchandise all the rest of your efforts will be for naught. 
With that in mind, be sure to invest in developing, and product testing, and don't be afraid to keep tweaking your results until you are delighted. Then you know that your business will be built on a firm foundation, one that should lead to ultimate achievement.
Also, check out how to start a business abroad such as the UK or Costa Rica.
Starting an online business can be a great way to earn a living, and who knows what might happen if the business takes off.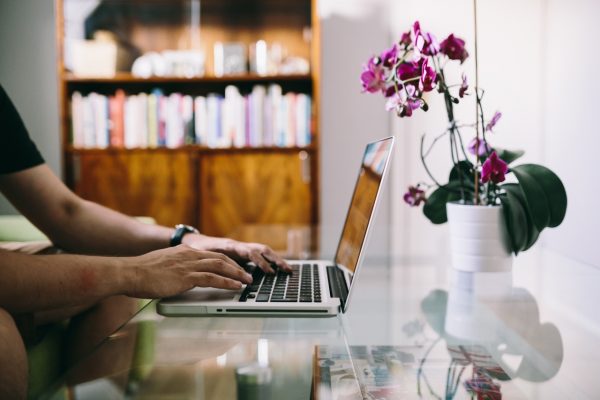 With so many businesses online, there's a lot of competition out there, but there's also a lot of shared wisdom too. If you've got a great idea and the drive to succeed, then you're already part of the way to becoming an online success story.
Here are some takeaway tips for running an online business to help you achieve the success you deserve.
An amazing website is a must
Running an online business means that you are reliant on having a good website. As your business' own storefront, it's what will help make the best first impression on a customer or client. A successful web page requires an incredible design, fast loading speed, easy navigation and excellent visuals – among other factors. Your website needs regular investment to ensure it keeps performing, so conduct a regular review to make sure you're abreast of the latest trends and that your website remains a must-visit destination.
Be clever with your copy
There's no excuse for poor copy, and your average web user will find it an instant turn-off. Instead of setting for something subpar, put some energy and thought behind it. There are some basic tips you can use to write great online copy, including:
Know your audience and write with them in mind

Keep things concise and to the point

Focus on catchy, attention-grabbing headlines

Make your call to actions strong
While you could simply write your copy yourself, sometimes a professional could be the way to go.
Treat it like a real business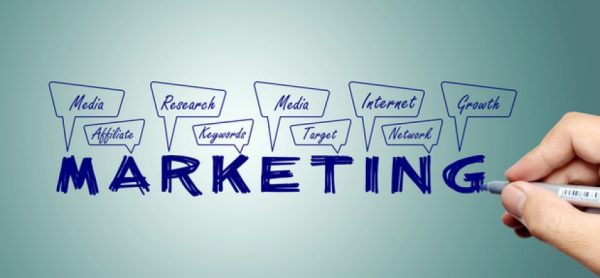 It can be easy to make mistakes with your online business, but just because the business exists online doesn't mean that the risks aren't as high as those associated with an offline business. From having a separate business account to setting yourself some work hours, you need to take your business seriously. Learn how to be more productive when working from home to make sure you get things done – it's important to keep your motivation, even during tough periods.
Make it easy for people to get in touch with you
People need to be able to trust a website and having your contact information somewhere clear and visible can help to make things easier for your visitors. Whether you need to offer customer service or deal with queries, display your contact information on your homepage to make it easy for people to find you. If you deal with queries from people all over the world, then letting them reach you buy 1300 number can help make sure your lines are answered at all times. Be courteous to those who get in touch by responding to their queries quickly.
Gather newsletter subscriptions
Newsletter subscriptions can be a vital marketing tool for your online business. With a database of contacts, you can email through the latest news, promotions, and sale information to help encourage new and existing customers to make a sale or engage with you. While you must ensure that you are using data correctly and provide people with the chance to opt out if they need it, having email subscribers is a free tool that is worth having. Find ways to grow your newsletter subscriber list to help further your potential.
Email marketing can go much further than simple newsletters, but building a suitable strategy can be a significant challenge for a small business. Getting some help along the way always makes sense, with tools like Getresponse providing everything you need to handle email marketing, along with a host of other services. You can read a review of Getresponse before you get started to make sure that this system is for you.
Offer regular promotions
People love a bargain, and having regular promotions and discount codes will encourage people to make a purchase. Regular promotions you can consider include free delivery, a discount on shopping cart totals/service fees or free gifts. Many online businesses also offer rewards for referrals, which is something you might like to consider. Make sure your deals are genuine and conduct some analysis afterward to test what's been the most effective promotion for your business.
Make the most of your social media presence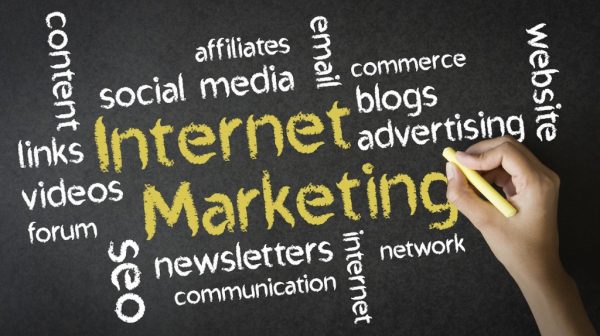 Are you using your social media accounts to your full advantage? If not, perhaps it's time you took a hard look at your social media strategy. Using your profiles such as Facebook, Twitter, Instagram, or Pinterest. you can reach a wider audience with your online business and encourage users to visit your website. Many companies generate a fantastic impact using free social media features, making it one of the most powerful marketing tools available for your business. Social media lets you target specific users, share creative content and increase your leads to hopefully drive your sale figures upwards.
Don't be afraid to take the business offline
While your business might operate online, there are ways to take it offline that could add to your profits. For example, attending trade shows can be a great way for local people to find out about your business as well as introduce your business to the wider industry. By making the most of offline advertising too, you can help encourage consumers to visit your website and help them remember who you are. Pop up shops are particularly popular with ecommerce ventures, and there could be some fantastic opportunities in your local area to make a splash. Take advantage of the different marketing methods available to your small business to help you increase you spread the word about your business.
Take a chance and work with freelancers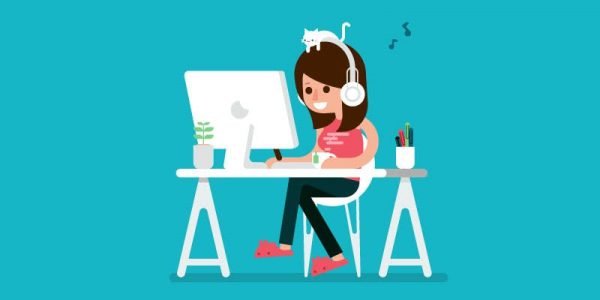 Getting an online business off the ground usually involves a period of lone working. Running your own business requires you to take charge of all of your operations, from accounting to customer service – which can soon take its toll, especially if you aren't particularly skilled in some areas. Using freelancers allows you to ease some of the burden and benefit from the expertise of professionals, without having to take on permanent staff. You can use freelancers for various purposes including administration, graphic design, video production, copywriting and more – allowing you to focus on the day-to-day running of the business.
Working with freelancers can mean that you're dealing with a lot of remote workers. Some business owners find this difficult, but there are ways to effectively manage remote workers. Over time you might decide to bring on some employees full-time and bring them in-house as your business grows. Hiring freelancers is both a great short-term and long-term solution to your resource needs.
Ease loneliness with co-working spaces
Working by yourself can be lonely, something which can soon start to feel demotivating. If you're struggling with the thought of lone working, why not try using co-working spaces? Co-working spaces are great for helping you to meet like-minded people and benefit from a busy office environment without having to be there all the time. If a co-working space isn't for you, there are other options you can consider such as heading to a local coffee shop to answer your emails or taking business meetings away from home and into more public locations.
Be competitive
It's easy to undervalue what you're selling in order to generate sales, but could you be selling yourself short? Consider the true value of what you're selling and price fairly for your time, materials used, etc. Take a look at the competition and adopt prices that fairly reflect the market. As your business grows, you can review your pricing to make sure it stays in line with the industry and that it also reflects other things which impact on price such as inflation or increases to shipping rates.
Add a blog for extra engagement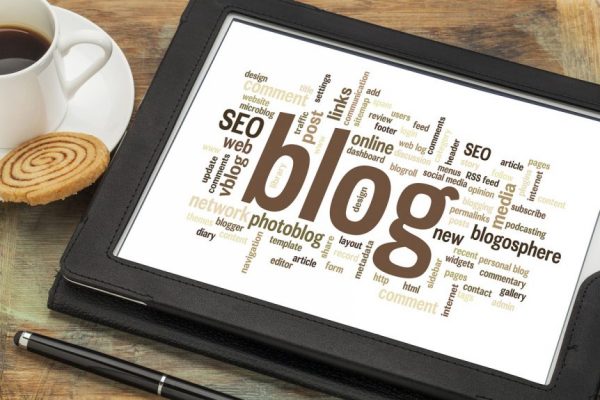 Business blogs are a great way to get some extra engagement from your visitors. They allow you to share news and information about your business or its products, while also providing information to readers that they might find useful or interesting. For example, a company that sells haircare products that blogs about hair trends or offers styling tricks could easily see their web traffic increase – while customers will gain extra value for the content. There are many benefits to having a business blog, and provided you've got something useful to offer and a good grasp of SEO (Search Engine Optimization), you could benefit from increased lead generation that could lead to a sales boost.
Enjoy it!
Online businesses have many benefits that you can take advantage of by running your own. From being easy and cost-effective to set up to being able to work from anywhere – there are a lot of reasons to enjoy running an online business. Whether you run a small online business or start something that really takes off, there are a lot of possibilities ahead of you that can lead to greater job satisfaction and more. If you've been toying with the idea of starting your own online business for a while, perhaps it's time to take the plunge and get started.
Running a successful online business takes a lot of time and effort to pull off, but if you're determined then you should go for it. As the internet becomes a more and more important part of our daily lives, it's a great time to start your online venture and turn your business into a success. Use these takeaway tips to help you get your business off to the best start.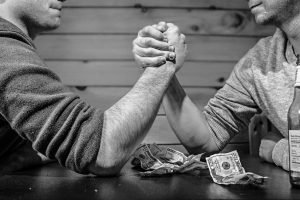 Helping your business slowly begin to be seen as 'strong' is an important consideration to make if you hope to establish your corporate identity among the most competent in your field.
What are the benefits of stewarding this perception, and how is 'strong' even defined in this instance? Well, it depends on how you view business strength. To use, it means being reliable, offering products or services that are relevant to the times, and staying flexible to make changes where necessary. A strong business honors its promises to clients and other businesses in their B2B network, as well as offers a clear vision for the future of their firm.
Why should you hope to be seen this way? Well, doing so helps customers trust you, and fosters brand loyalty. It allows the best people to desire working for your firm. It affects your bottom line in more ways than one, mostly for the better. It also helps you become the de facto name of an industry, such as how 'Spotify' has become synonymous with the act of streaming music, just as 'Googling' has become the more convenient method of 'searching online.'
Presence
A business that is in continual dialogue with it's clients, both online and offline, can be considered strong, as it will be seen as willing to take problems head on and try to resole them. This is an essential part of running a business in a competent fashion, and so it's important to hire at least a few employees to manage this. Through the use of social media accounts, live chat support options, and continual updates celebrating your community, your efforts in staying present in the industry will be undeniable. For example, see how Wendy's or Discord often promote themselves indirectly via Twitter by maintaining a constant dialogue with their customers. It is important to have social media as part of your overall branding and marketing strategy. They need to me interlinked and there should be common theme between them. Branding is both offline and online and across platforms in this day and age and social media should not be ignored.
Strong Branding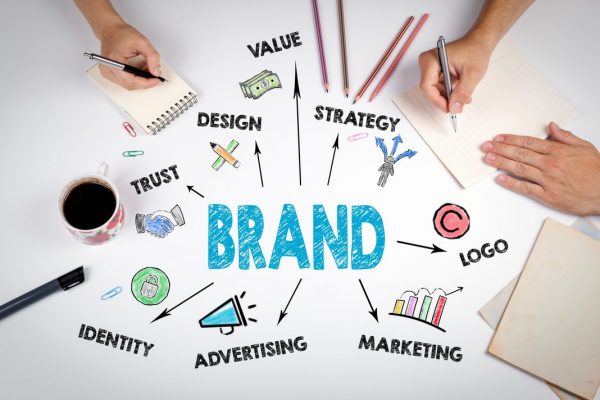 Uniform branding can help a business seem cohesive in their output. If they lack strong branding with minimal but strong colors, excellent logo design, a clear and concise personal business statement as well as constant custom branding through products and merchandise, a business may not seem like they have as much stature as they could, as you will seem unprofessional and unkempt, much like an office employee who neglects to tuck in their shirt. It can be worth using corporate identity management suites to help you both ascertain and begin to design your own strong branding, and as such impress that on the society around you. Just think how everyone knows the McDonalds or Coca Cola logo. That's the direction you should be aiming for.
Relevance
Even strong businesses with a great product offering can be seen as weak if they aren't with the times. For example, consider Electronic Arts, one of the largest video game publishers in the world. Even they have started to neglect relevancy with the times thanks to controversial business practices surrounding the exploitative monetization of the consumer. Small publishers, offering great business practices as a response to this outrage, have started to look like the future, while a giant such as EA are starting to suffer under their own weight. Be sure to stay relevant with the attitudes of the times, and you'll look strong even if you may not be.
With these simple tips, your business should stay perceived as strong year after year, provided you are happy to make adjustments to your output now and again.
Competition in business is fierce, so to get your name out there to the right customers you need to advertise and market yourself in the right way.
There are lots of different types of marketing and the methods you choose will depend on your business, however here are just a few to consider.
Video Marketing
Video marketing has really taken off in recent years, with video being the most consumed form of digital media. Studies have shown that if you include a video on a landing page of your website, it can increase your conversions by a whopping 800%. Video can quite literally influence customers buying behavior- something you can't afford to ignore as a company owner. Not only does video builds trust and credibility, but they're very search engine friendly  so just by including them on your site can help to boost your page rank. As with anything, you will need to go about doing this in the right way, use a professional company to create your video content so that it looks smart and professional.
Blogger Outreach
In the past, blogs were a place for people to write about the things they loved and were purely created as a hobby, whereas these days they can earn their authors significant money. Business owners are becoming increasingly aware of how influential bloggers can be, one way you can boost your marketing strategy is by incorporating blogger outreach. You could build relationships with a number of bloggers, or simply work with them on a one- off basis. If you look online, there's a formula for how much you should offer them based on their domain authority- having this kind of figure in mind can be helpful so you know you're paying the correct amount.
Social Media Marketing
Social media is excellent for businesses; as well as promotion it's also another form of contact and you can speak to your customers on a more personal level. Social media sites like Facebook give you the option to have a review tab on your page, meaning that others can see real reviews from people which (providing they are good reviews!) can massively help your business. Run your sites correctly, deal with customer complaints and queries quickly and professionally. If you run competitions and giveaways where people have to follow you in order to be in with a chance of winning, you can bump up your followers too. The more followers you have, the more people that will see your marketing materials when you post them.
Outsource Your Marketing
Marketing is incredibly tricky, search engines change the parameters all the time of what's acceptable and so outdated methods could actually hinder rather than help your business. If you're not skilled and experienced in this yourself, it's worth hiring a professional. A marketing agency will know the best methods to use for your particular business. They can help with tricky topics such as search engine optimization for marijuana & cannabis, gambling or other content that has strict digital advertising regulations. If you're unsure, don't just guess at it. While there are many options out there find one you can trust and that is specific to your niche.
While there are great tools out there such as Moz, Ahrefs, SEMrush and Majestic, it is a lot of work and can be much easier to concentrate on your core business. Marketing is a difficult and every changing business. Online marketing is even more complex and changes weekly if not daily.
Research to Find The Right Consultant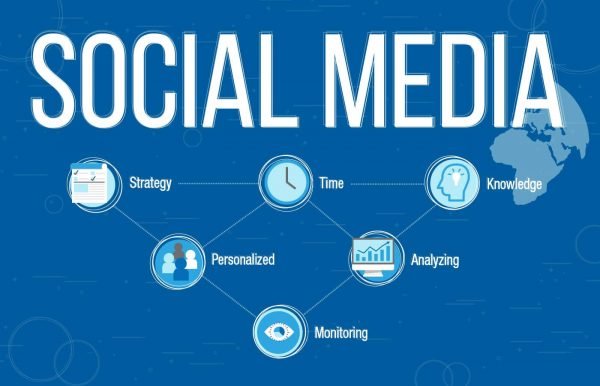 It is often better to outsource your marketing and nobody knows it better than online marketing expert Neil Patel. He say first you need to find a consultant that you can trust. Take a look at their website and testimonials. Look for reviews and see if they are credible. Search Google Maps and see if they have any local review. Then search Google for their business and make sure they show up highly ranked for their site. After all, if they are not ranking for their own business that they are in then they probably are not the ones for your business. Next, find them on LinkedIn and see how they market themselves professionally. Lastly, search their social media presence such as Facebook, Twitter, Youtube and Google+ to see if they are successfully using social media.
Marketing is incredibly important, without it customers simply won't be able to find your business. If you want to thrive and turn a profit, this is an element of your business you absolutely have to get right.