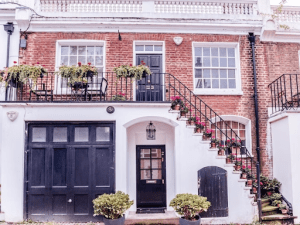 Most people are used to buying a house through conventional channels. However, you can also purchase properties via auctions. And these tend to be the best ways to land remarkable deals.
But how do you participate in an auction? And how do they work? Let's take a look. 
What Happens During An Auction?
Not all home sellers use a local estate sales company. Distressed sellers often rely on auctions to shift their property quickly for a low price. The market is smaller, so the ability of buyers to bid up the price is limited (unless, of course, the property itself is particularly popular). 
Usually, when a property goes for auction, estate agents will list it on their sites as an auction house. You can't usually make a direct offer on these, as you normally would with other properties. Instead, you must attend an auction session in person or online to buy the house. 
In a traditional auction, auctioneers invite potential buyers to attend an auction session. They will then continue to increase the property's price until just one bidder is left – the person who will ultimately purchase the property. 
If the auction is online, bidders can submit bids up to the auction's end time and date. This method is more popular, but you can't always see what others bid. 
As in all auctions, bids must exceed the reserve price set by the seller. The sale does not go through if the price comes in under this. 
Why Do People Choose Auctions?
Sellers choose auctions because they are one of the easiest ways to sell a property. Sales often go through in a matter of weeks, eliminating the need for sellers to advertise their properties for months. 
Sellers often get rid of properties this way if it is an inheritance from a deceased family member's estate or they are going through a divorce. Sellers can also be property purchasing companies who want to quickly relinquish themselves of unwanted housing stock. In many cases, these properties require significant refurbishment, contributing to their low prices. 
Buyers choose auctions for different reasons. However, speed of purchase may still be a consideration. The main reason buyers make purchases at auctions is that they want to reduce the price they pay. When there are only a handful of bidders, and property must sell, prices usually rise less than on the open market. 
How To Find Auction Properties
There are several ways to find property auctions. The easiest is simply asking your estate agents whether there are any auction properties selling in the area. Online listings are another option. 
When buying an auction property, you'll still want to visit the property and make sure that you want to live there. While it could be cheap, it might not necessarily be cheerful. 
Also, make sure that you can trust the auctioneer. They should have an approved website and official accreditations. They should also respond to your emails if you have queries. 
How To Get Ready For An Auction
If you're planning on buying a house via auction, you'll need to take a few steps beforehand to prepare. 
First, you'll want to view the property to make sure it's what you want, whether you're buying it for yourself or as a buy-to-let. Taking a checklist with you is helpful because you can ensure it's the right property. 
The next step is to get your finances sorted. Make sure you have sufficient money in the bank to pay for the property. Ideally, you want cash. Alternatively, you should have an approved mortgage ready to go.
If you're going down the mortgage route, ensure you get the right one. Don't get a regular first-time buyer mortgage if you plan to let the property out to tenants. 
Most banks will provide you with an "agreement in principle." Subject to some checks, this tells you the maximum amount you can borrow.
Next, make sure that you have a solicitor to help you. They should offer a legal pack to ensure that the property changes hands in the proper way. Services should include searches, title information, fittings, and fixtures to ensure that everything is legit and ready to go. 
Lastly, research similar properties. Find out how much other homes are selling for in the area. This can help you put a ceiling or limit on your maximum bid. Remember, you can wind up paying too much at auctions.