The definition of supplemental income is what you earn above and beyond your regular compensation. Most people understand the definition of regular income. It's what you normally earn from your employer, and usually is just referred to as "income".
But what about supplemental income? Supplemental types of earnings are above and beyond what you typically earn, and are differentiated from regular earnings in that they are considered separate for tax purposes. Below is a list of some of the more common types of supplemental income: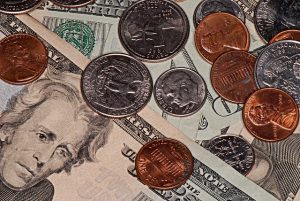 Bonuses
Tips
Commissions
Overtime pay
Severance pay
Taxable fringe benefits — examples include unused vacation or sick days
Retroactive pay
Moving expense reimbursement
This list of sources of supplemental income is by no means all-inclusive, but the idea is easy to understand. Because the two types of income are viewed as totally distinct from one another for tax purposes, it's important that to understand what the difference means to your personal taxes as we enter into the new tax season.
HOW SUPPLEMENTAL INCOME IS PAID TO YOU
The first key difference to understand regarding regular and supplemental income is the time frame that the two are allowed to be paid out, according to the law. After you work and earn regular income, you are required to be compensated for this within a seven day window after the end of the pay period.
Conversely, supplemental income is not governed by the same time constraints. For example, a bonus that you earn for the last quarter of 2016 may not be paid to you until February.
WITHHOLDING SUPPLEMENTAL INCOME
A second primary factor that separates regular from supplemental income is the way that withholding is calculated. For regular income, the basis for withholding is usually your marital status and the number of allowances that you claim (think this form you complete when starting a new job).
Supplemental wages are a little trickier. There are three different acceptable options for withholding supplemental income taxes: the first is to add your entire wages together (regular and supplemental) and tax that entire amount. The second method allowed by the IRS is to tax the extra income at a flat 25% rate. Finally, a company can apply the relatively complex formula found here to tax your supplemental income and regular wages separately. Confirm with TurboTax or HRBlock.
One caveat: if you are lucky enough to earn over $1 million in extra income (hello, 1%!), that money must be taxed at the maximum allowed tax rate (currently 35%).
VACATION PAY AND TIPS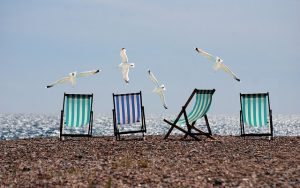 Your vacation pay and any tips earned are subject treated a little differently for tax purposes, depending on the situation.
Vacation pay is considered a supplemental form of income if the amount earned is greater than the regular income that you would have been paid during the time period in question.
If you are in a line of work where tips are involved, take note: tips are treated as supplemental income if you receive both wages and tips. In cases where your employer does not withhold tax from your regular earnings, the tips are added to the regular wages and that final amount is then taxed. However, if your employer does withhold tax on the regular hours that you work, tips are are subject to the 25% rate.
THE BONUS CONUNDRUM
Bonuses can be an exciting and fortunate extra boon to your pocket; however, some people experience a rude awakening when they see what a chunk that Uncle Sam has taken from that annual (or semi-annual, or quarterly) windfall.
If you end up with significantly less in bonus pay then expected, the culprit is most likely the withholding.
The reason is as follows:
Most employers choose to tax at the flat 25% rate if there is a separate check involved with your bonus. The reason is that it makes life easier on the accounting side for the company. In situations where your bonus money is lumped in with your regular paycheck, your tax liability will be higher since the amount being taxed is higher. To avoid a case of nasty bonus tax-shock, take a peek at this calculator, courtesy of TurboTax.
PAYING TAXES ON SUPPLEMENTAL INCOME
Also there are tax implications for different types of supplemental income. Check with your tax specialist or tax software to avoid concerns down the road.
Fortunately, (pun intended here at The Fortunate Investor), there are several benefits that are not taxed as supplemental income. The most common are usually moving expense reimbursements and other fringe benefits from your employer. These may include your company reimbursing you for business expenses. The expenses may include using your car for business or an on-site gym at the company location.
The Fortunate Investor is the finance half of the husband and wife duo behind this website. Michael's finance and investment advice is rooted in an MBA and 20 years experience as an entrepreneur, banker, and manager in the financial services industry.
Latest posts by The Fortunate Investor (see all)