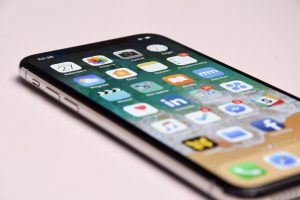 When it comes to creating your own business, it can be a challenge to get the right concept or idea that's going to make you money. Many will need to invest money into an office or workspace, whereas other businesses might be able to operate from home, to begin with. If you're looking at operating a mobile business, then you'll want to make sure you have everything in place in order to be successful. Here are some helpful tips for creating a mobile business.
Know Where The Popular Spots Are
It's always good to know where your demographic is residing. If you're trying to seek out the best spots to set up your mobile business, then it's worth thinking about what you're selling and where that demographic will be when it comes to your customers. For example, if you're selling ice creams, then you'll want to go around places that are family-orientated or areas that are known to be a popular property area for families. For mobile hairdressing, it might be more of a referral basis and advertising your service online so that you can generate customers through this way.
Get Quality Equipment
Quality equipment is very much needed when it comes to a mobile business. From frozen custard machines for sweet treats to the tools, you need to cut your client's hair. There are so many different tools and equipment that might be needed in order to run your business as efficiently as possible. Try to think about what's needed and avoid going too cheap on anything you buy, especially if it's going to be used on a daily basis.
Brand Your Vehicle/Set-Up To Get Noticed
In order to get yourself noticed as a mobile business, you want to take full advantage of branding yourself. Whether you operate from a van or a car, it's important to take advantage of your vehicle as an on-the-move billboard. Get it branded with all your details on what you do as a business and how they might get in touch with you. It's a great way of giving yourself free advertising and as a mobile business, why not take advantage of those who are out on the road and perhaps might be looking for a service like yours!
Build A Following Online
Building a following online is definitely important because social media is like word of mouth. A lot of people can share their favorite things online, which can also be a great thing for businesses to take advantage of. Try to build yourself a profile via one of the social media platforms. Instagram, Facebook, and even Tiktok are birthing a lot of brand new businesses that are making a lot of money and have had to do very little advertising in the process. As you build a following, you're definitely going to help grow your little mobile business into a successful venture.
Creating a mobile business is a great way to make money and save on a lot of the typical costs that most businesses would have.