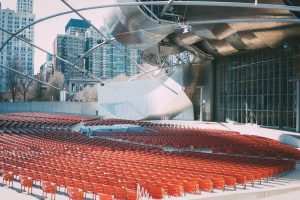 Quite often, it is usually the ideal choice to have a business event indoors because it is the norm and provides a formal appeal to all in attendance. However, there are benefits to breaking the traditional setting when you choose to hold an outdoor business event. Outdoor business events create ease and comfort for your guests. Unfortunately, the pandemic has brought so many changes to the organizing of events, such as the variations in the number of attendees in the different states. So, how do you go about planning a successful outdoor business event? Here are a few tips you should have in mind.

The right venue
The secret to planning a successful business event is choosing the right location. It should be a space suitable and convenient for all who would attend. Although the business event is outdoors, it is critical to make provision for generators (or other electricity outlets), parking space, and convenient restrooms. If your option is to use indoor washrooms, it should be near the actual event grounds. In some cases, companies choose outdoor places that are close to the business building, as it is an effective way to influence potential clients and investors to associate the business with the event. It is also a great way for everybody who attends the program to locate your company.

Use appropriate canopies
In every kind of weather condition, canopies are critical elements of any outdoor event because they provide the much-needed shade for your event. Canopies are easy to assemble and dismantle if done by experts. During your outdoor business events, your attendees would want to feel cool and shaded. Providing them with this can help increase their interaction and participation in the event. However, you should consider the type of canopy in order to get it right. Shade sail canopies are a brilliant example of the types of canopies you should use.

These canopies are designed with high-density polyethylene fabric that disperses UV rays from the sun. In many cases, it is best to choose waterproof shade sails as they diffuse water- in case there are some unforeseen showers. As standard practice, a well-mounted sail shade will have at least 150 pounds of tension when stretched out. Therefore, while you sketch out the plan for your outdoor event, get a fair idea of the best custom shade sail quoting system. Sail Shade World employs DHL services to deliver its products to France, the UK, Canada, the USA, and other parts of the world. 
Plan event meals to support the program objective
As insignificant as this may sound, it is quite an important item to remember when planning your event. Your outdoor business event should not only be about speeches and introducing a new product. If the event's objective is to create an informal vibe, finger foods work best here; they enhance networking interactions and connections among the guests of the event. On the other hand, if the theme of the event is formal like an outdoor charity dinner, a three-course meal dinner setting will be suitable. 

During your outdoor event, ensure that food is served hot, and is properly covered at all times. This would reduce the chances of unwanted elements such as dust from contaminating the meals. Better yet, you can make servers available to ensure these measures are met.
A back-up plan
As expected, a back-up plan is a must-have. In any case, your fall-back strategy should be built on three main areas, and they are:
Knee-jerk approach to save an unforeseen situation

Event continuity

Damage control
For example, even on the sunniest of days, the weather can take a turn for the worse. These may range from light showers to a heavy storm that could disrupt the continuation of the event. Your "knee-jerk" approach should be an already planned indoor alternative. This can be your company's conference room or a pre-booked hotel facility. It helps if this is a tentative agreement to avoid paying for a place you may not need. Event continuity will be put to action by program steadiness and proceeding with the rest of your activities lined up. Finally, do some damage control by explaining how the weather was totally unforeseen. With a back-up plan built on these three areas, you will be more in control.
Be in compliance with state law
Every state and county has outdoor regulations built around health and safety. Especially with the ongoing pandemic, these regulations have been made stricter. For example, in the City of Santa Ana, California, you will be required to fill out a Public Property Use Permit Application; your request will then be processed within thirty business days. In addition to these steps, you will be required to pay a $168 permit application fee at the Police Department Plan Check Office. However, in New York, a permit fee of $45 is required to hold your outdoor event if you would be using a stage and video screens. This is separate from the $25 special permit fee.

It is vital to know the necessary steps to take as per the law of your state months before your event happens to avoid any legal complications. 
Finalize suppliers, vendors, and special guest arrangements 
A meeting with all suppliers and vendors many weeks before the actual event is a sure way to avoid mishaps. You can hold this meeting on the venue grounds so they can have a fair idea of the space, where to set up, and how many items they can bring along. For example, caterers would know that they are to be on the fair side of the grounds and would therefore bring equipment that would make it easier and efficient for them to do their tasks. These meetings influence your logistics plan and prevent you and other planners from getting overwhelmed. Without these coordination meetings, you may end up with a dull outdoor business event that clients and customers will talk about for all the wrong reasons. This may eventually tarnish your company's image and affect future business events.

If you also intend to invite special guests to your event, it is polite and advisable to contact them while planning your event. Reaching out to these special guests months in advance would help save you from the embarrassment of hosting your event without the guest speaker your attendees were ready to hear from. It also helps you find a replacement in case your first choice is unavailable and gives them ample time to prepare to speak or appear at your event.
Keep your guests comfortable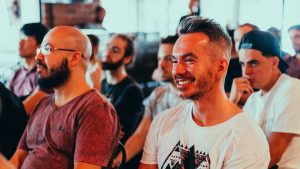 Keeping your guests comfortable would depend on several factors. For example, if your outdoor event is during the summer, you should provide mist machines, air conditioners, or standing fans at vantage points for quick relief from high temperatures. Make cold water dispensers (or bottled water) readily available. During the winter, electric or gas-powered heaters will be most appropriate. Doing everything you can to keep your guest's comfortable shows a commitment to client and customer care. Companies in the past have lost lucrative deals due to poorly-managed outdoor events, as they created a sense of poor customer service, irresponsibility, and unwillingness to live up to expectations.
Although it can be tough planning an outdoor event, considering these tips would put you at a great advantage. Be sure to put all you must do into consideration when planning to ensure that your event is a success.